Serena Williams has revealed the strict diet she followed to get back into shape after welcoming her first child last year.
The tennis champion joked that it was 'a lie' that new mothers lost weight from nursing, and said she struggled to get back into shape while breastfeeding despite adhering to a strict vegan diet.
'I was vegan, I didn't eat sugar,' Williams told press ahead of her Wimbledon return (via Daily Mail).
'I was totally eating completely healthily… And I wasn't at the weight that I would have been had I not breastfed. What I've learned is that every body is different – no matter how much I worked out, it didn't work for me.
'I lost 10 pounds in a week when I stopped. I just kept dropping.'
The 36-year-old sports star also disclosed that she cried when she decided to stop breastfeeding daughter Alexis Olympia, now 10 months old, saying: "I literally sat Olympia in my arms and I talked to her about it and we prayed about it.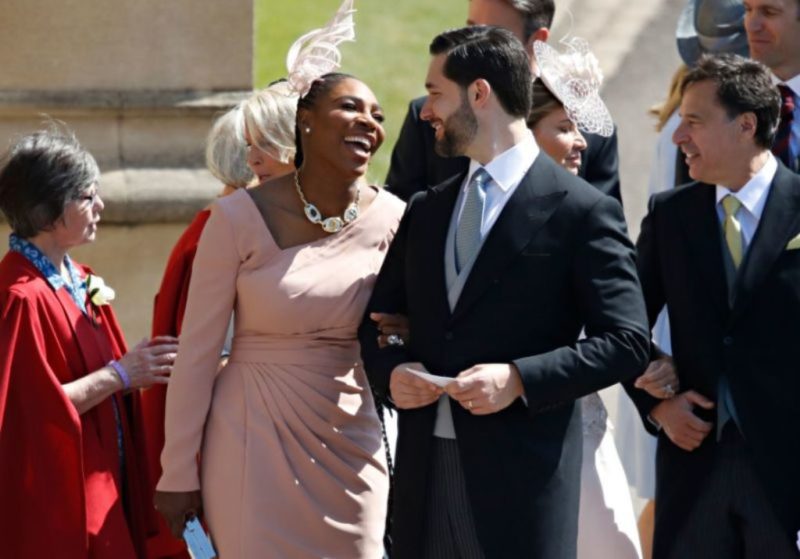 'I said, "look, mommy has to stop and mommy has to do this". I cried a little bit not as much as I thought I would.'
And despite being the most celebrated champion in Wimbledon's history, Williams added that she was surprised by how she's missed the pressure of competing.
'It definitely surprises me,' she said. 'I have this amazing child, all these grand slams… it was all super bonus. I definitely feel a lot less pressure out there but I'm a little bit shocked at how much I almost want that pressure.'
Meanwhile, Williams' husband Reddit co-founder Alexis Ohanian has shared a sweet detail about his engagement last year.
The couple – who welcomed their daughter last September – met when Ohanian gatecrashed Williams' breakfast table in Rome while Williams was competing in the Italian Open, and Ohanian was attending a tech conference.
When someone from Williams' camp shouted 'there's a rat!', the tech entrepreneur responded: "I'm from Brooklyn, I see rats all the time.'
Eighteen months later, he flew Williams to Rome to the same hotel where they met and proposed – bringing a plastic rat along with him (via The Sunday Times).
Williams returns to Wimbledon – with the support of Ohanian and their daughter Alexis – which begins today.
Source: Prima
www.sports24ghana.com