Nafissatou Thiam and Damian Warner successfully defended their titles at the Hypomeeting in Götzis, Austria.
Belgium's Olympic and world champion Thiam recorded a world-leading 6806 points to win the heptathlon ahead of Cuba's Yorgelis Rodriguez with a national record score of 6742 points and USA's Erica Bougard with a PB of 6725 points.
Warner's Canadian record tally of 8795 secured him a fourth decathlon title in Götzis ahead of Estonia's Maicel Uibo and Pieter Braun of Netherlands with PBs of 8514 points and 8342 points respectively.
Thiam's PB of 7013 points had been set when winning in one of the greatest ever heptathlon contests in Götzis last year and after a strong first day she had been on course to improve Carolina Kluft's European record of 7032 points set at the 2007 IAAF World Championships in Osaka.
After four events, the 23-year-old led on 4112 points, 56 points more than her day one total from 12 months before. Her marks included an impressive 2.01m clearance in the high jump – the best ever recorded as part of a heptathlon competition, improving on the previous best mark of 1.98m she held jointly with Britain's Katarina Johnson-Thompson.
She also clocked 13.45 in the hurdles, threw 15.29m in the shot and clocked 24.61 in the 200m.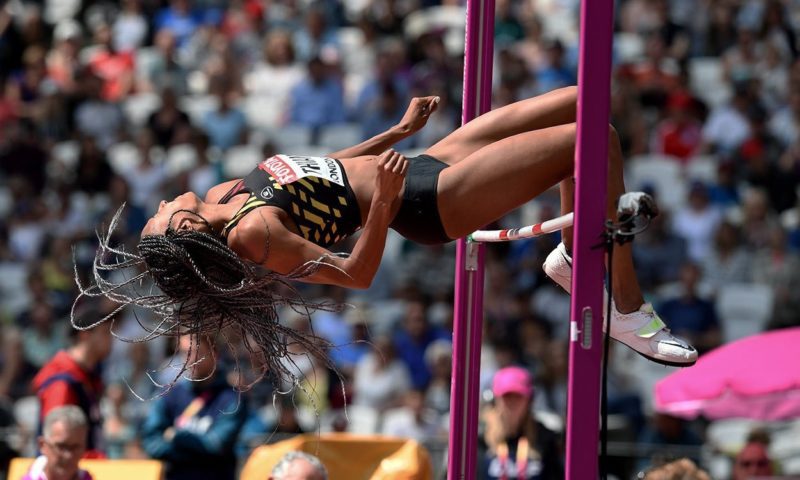 Thiam picked up from where she left off on day two, starting off with a leap of 6.62m in the long jump which added six centimetres to her PB and missed the Belgian record set in 1996 by just a single centimetre.
Bougard matched that long jump mark, hers also a PB, and was in second ahead of Rodriguez who jumped 6.56m.
Thiam's record hopes came to an end following the javelin, however, as her best of 47.20m in windy conditions and using a new run-up was 12 metres less than the Belgian record she threw in 2017.
An 800m time of 2:18.62 secured her victory by 64 points which she was pleased with, using the competition as a stepping stone towards the European Championships in Berlin.
In the decathlon, Warner's consistency paid off as he returned after the disappointment of failing to record a height in the pole vault while enjoying a big lead at the Commonwealth Games. His marks included a 10.31 100m, 7.81m in the long jump, 13.56 in the hurdles and 47.32 in the discus.
He clocked 4:26.59 in the 1500m for the third quickest time behind Germany's Matthias Brugger and Braun.
Source: AW
www.sports24ghana.com