With the lack of faith Jose Mourinho has expressed in his center-backs, a move for Harry Maguire would fill a need, but Leicester look reluctant to sell.
As his spell at Old Trafford enters its third year, Jose Mourinho has become even more sour than usual. His preseason tour of the United States has featured no shortage of moaning about how terrible this trip has been for his club. Dramatics aside, it's a fair argument that this offseason has been a rough one for the red half of Manchester after their local rivals Manchester City blasted past them and everyone else in the Premier League by a record 19 points last season.
Such a huge margin of defeat has led to calls by Mourinho for more summer signings, yet has so far only resulted in the acquisitions of teenager Diogo Dalot from Porto, Fred from Shakhtar and Lee Grant from Stoke as a third-string keeper. However, the fourth name Mourinho is seeking to add, unlike the three gentleman listed, is a household name already in the English top flight after a solid season and World Cup performance. Center-back Harry Maguire, currently of Leicester.
On the surface, the signing may appear to be a strange one, given that United's defense conceded the second fewest goals in the league last year. This is misleading because United allowed almost 16 fewer goals than they should have based on the quality of chances conceded.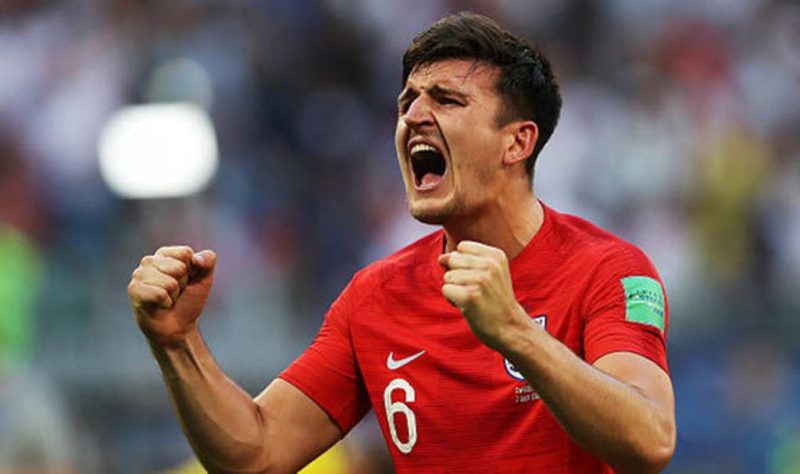 Moreover, Mourinho's current crop of central defenders includes a poor Marcos Rojo, oft-injured Eric Bailly, Chris Smalling without the manager's confidence and Phil Jones, who's probably still having nightmares about Eden Hazard for club and country.
Enter Maguire, who enjoyed a solid World Cup for the Three Lions (not a great litmus test for how one will perform at club level, but that hasn't stopped players cashing in in the past) as well as a good season for a mediocre Leicester side, where he contributed both in buildup play and snuffing out opposing attacks. He's also only 25, still young enough to have a handful of elite seasons ahead of him, while also not being too young for the notoriously veteran-reliant Mourinho.
The only potential holdup to a move is Leicester, who after losing star man Riyad Mahrez may not be looking to sell more players. The Mahrez situation got so ugly back in January the want-away forward went AWOL and upset the dressing room. Still, Leicester refused to sell until the summer. What's to stop them from using that tactic on a desperate United, because although it's not the friendliest business strategy it was effective enough to get five more months from Mahrez once he stopped pouting.
There are still roughly two weeks until the Aug. 9 transfer deadline for United to make their official move on Maguire. If no other center-back is added, United fans will have to see whether David de Gea can continue to do his best impression of an octopus by keeping out every shot in sight. Ironically, United kick off their season against Leicester on August 10.
Source: Matthew Atteberry|| FS
www.sports24ghana.com