Middleweight boxing champion Gennady Golovkin is considered by some to be the best in the world at his profession, a job that requires its participants in deciding moments to turn away from considerations of the heart.
On Friday, Golovkin's wife, Alina, gave birth to the couple's second child and first daughter — perfect timing as the boxer returned home from training in Big Bear before he departs Monday for his Saturday night showdown in Las Vegas against Mexico's former world champion Canelo Alvarez.
Yet, Sunday, which brought Golovkin [37-0, 33 knockouts] to Dodger Stadium to throw out the ceremonial first pitch, also marked the start of fight week.
So from Golovkin's perspective, the idea of waxing sentimentally about the beauty of his child's arrival was not anything he cared to discuss in great detail publicly.
"I just want to talk about my business now — my boxing — not my family," Golovkin said. "My focus now is boxing."
Golovkin, 35, did say both mother and child are healthy. He declined to provide his daughter's name.
It's not that Golovkin isn't a proud family man. He has spoken at length about the joy of watching his young son, Vadim, play ice hockey, visiting the beach and other Southland landmarks while the family lives on the Westside.
But he also has an on-off switch between work and family. While training in Big Bear, he usually doesn't see his wife and son except on days off.
And as he nears his most important bout and moves to collect his biggest purse against Alvarez [49-1-1, 34 KOs], Golovkin was prepared to remain in Las Vegas throughout fight week even if his overdue wife had given birth in the coming days.
"I feel very comfortable with my team," which includes his brother, Max, Golovkin said.
"Boxing is my business. I'm a professional athlete. I have to give 100% attention to my boxing. It's a very dangerous sport. I understand this. I like my life, and [the thoughts] with my family … I can't relax [to reflect too long]. Boxing is too dangerous."
Golovkin saw his daughter Saturday, intended to spend Sunday evening at home with his entire family and said he'd be happy to elaborate more after the fight.
"Just give me one week," he said.
Golovkin's trainer, Abel Sanchez, said he was getting concerned the baby's delayed birth would run late into fight week.
"He's excited it's over with, that his wife is out of labor and is coming home," Sanchez said. "He told me, 'Coach, this is our job. She's going to have the baby whether I'm there or not.' "
Sanchez understands a man can only quiet his mind for so long, fretting how the baby remaining unborn until late in fight week would affect his powerful fighter's psyche.
And Max Golovkin admitted his brother was navigating "not usual feelings – the excitement of the baby being born, and the job."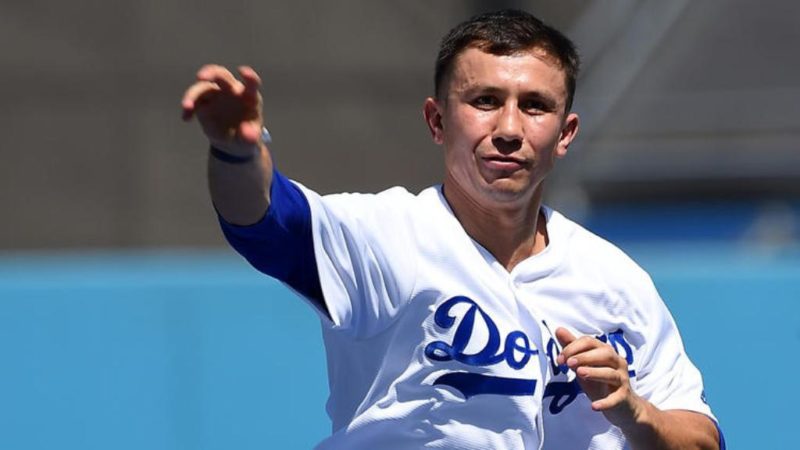 Now, Sanchez said, there can be a brief period of appreciation for life and a quick return to the greatest athletic challenge Golovkin has confronted yet.
"I think this second child reaffirms your responsibilities as a man and a husband, to this world and to the future of his children," Sanchez said, vowing that the success of a locked-down training camp makes it "impossible" for the slightly favored Golovkin to lose.
"He will wear Canelo out with his presence … later in the fight, his strength and physicality will be too much and he'll be catching [Alvarez] with shots that I believe his corner will think about stopping it," Sanchez said.
Golovkin knocked out 23 consecutive opponents until defeating Daniel Jacobs by a narrow decision at Madison Square Garden in March, an outcome Golovkin believes convinced Alvarez promoter Oscar De La Hoya to test the champion with a power puncher who's nine years younger.
Golovkin said whoever wins will give the other a chance in a rematch, even though only Alvarez owns a rematch clause if he loses.
"I believe after boxing, maybe 10 years later, we'll stay close, like two great champions, like friends," Golovkin said.
When someone asked if Golovkin could envision the fighters' children playing together one day, he said yes.
"I understand this life and he does, too," Golovkin said. "This is not easy."
Source:Lance Pugmire| LA Times