When the newly-renovated Luzhniki Stadium welcomes fans to the 2018 FIFA World Cup Russia opening game on June 14, it will open its doors to a new era for Russian sports.
The latest incarnation of Luzhniki cost 26.6 billion rubles [$457 million] to create and will set the stage for the opening of football's showpiece event – the first FIFA World Cup to be held in Russia – and continue the country's proud sporting tradition.
Ninety-thousand ticket applications have already been made for that match, with a further 132,000 submitted for the final on July 15 at the same stadium, which has a maximum capacity of 81,000.
Built in 1955, originally under the name Central Lenin Stadium, Luzhniki is entwined with Russian sporting history and has hosted such major events as the 1980 Summer Olympics and the 2008 Champions League final.
However, it isn't without its more poignant memories; in 1982, Luzhniki saw the worst disaster in Russian sports history, when a stampede caused the deaths of 66 Spartak Moscow fans in the 1982–83 UEFA Cup match with Dutch side HFC Haarlem.
That stadium and its memories are now confined to the past, with a new arena in its place.
Luzhniki has already played host to the official FIFA World Cup trophy tour launch, which will see the World Cup trophy itself visit 24 Russia cities and 50 countries worldwide over 123 days, before coming back to Russia a week before the tournament.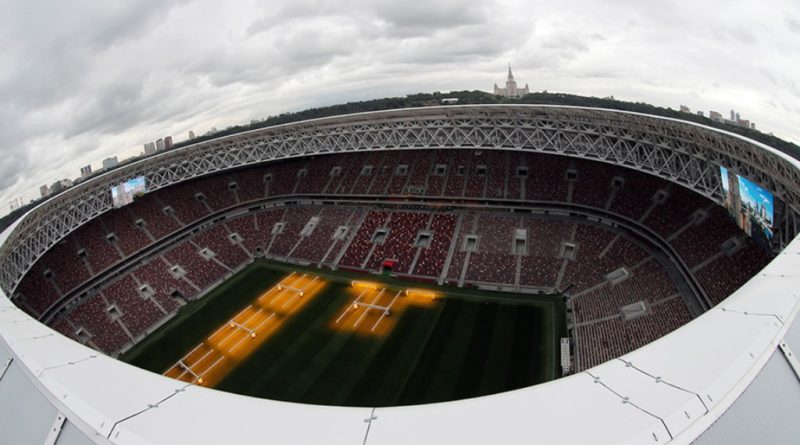 The new ground was given the thumbs-up by FIFA chief Gianni Infantino and Russian President Vladimir Putin, who were both in attendance.
Speaking at a recent press conference at the stadium, Ilgiz Khairoutdinov, Deputy General Director for Reconstruction of Luzhniki, talked about some of the details of the redevelopment of Russia's national stadium.
"Before the reconstruction, 15 to 30 per cent of the fans weren't able to see the entire pitch. They increased the angle of the stands, so the fans can now see better," he said.
"By removing the running track that went around the pitch, they were able to move the stands closer, improving visibility. Now anybody, in any seat, can see the entire pitch. We also lifted the stands by about 10 meters," he added.
Luzhniki is one of six World Cup stadiums fully completed, along with Kazan Arena, Sochi's Fisht and Spartak Stadium, situated an hour by tram ride across the capital – and the much more expensive Krestovsky Stadium in St. Petersburg.
Just eight months are left until the start of the Russia 2018 World Cup, over which time much might change, but the biggest change will be when the tournament begins, and a new era for sports is ushered in.
Source: RT