By Eric Yaw Donkoh
The Ghana Olympic Committee [GOC] has begun preparing the construction site earmarked for the construction of the Ghana OlympiAfricaCenter at Amasaman in the Greater Accra region.
The site acquired over ten years ago with the aim of developing a multi-purpose sports facility, including hostels has not seen any development apart from building a wall around the land.
Meanwhile, Mr. Ben Nunoo Mensah [President of the Ghana Olympic Committee] has pledge that his administration is bent on bringing life back onto the land by developing it to meeting it intended purpose.
In view of this, the GOC led the media on a special tour to the site on Tuesday, December 05, 2017 where Mr. Nunoo Mensah revealed that his outfit has secured a deal with Decker Engineering and Construction Limited to begin earthworks on the land to make it ready for the necessary architectural works to take place.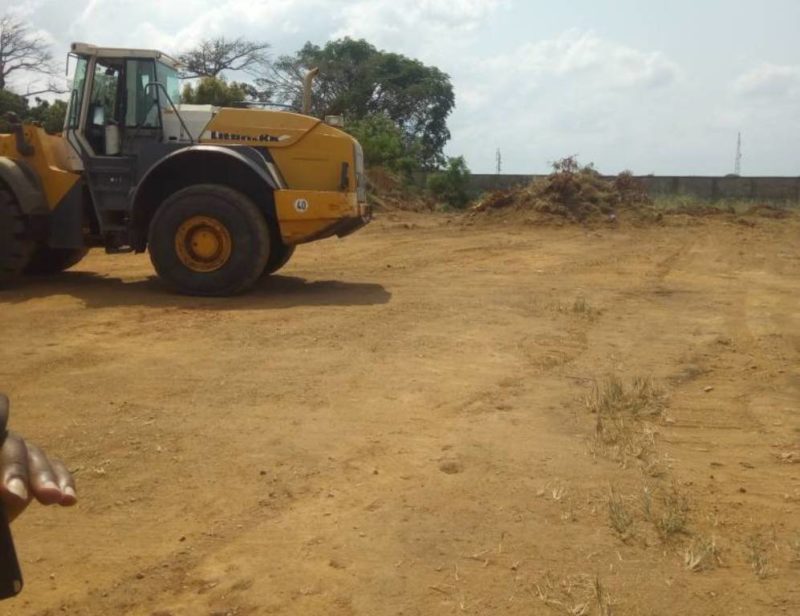 The GOC President added that his outfit do not have the funding for the whole project and as such would need corporate Ghana to come on board.
"We have great ideas but funding is the issue so any company that has the development of the youth at heart should come on board to partner with the GOC."
Mr. Nunoo Mensah further reiterated that the Association of National Olympic Committees of Africa [ANOCA] has agreed to support the Ghana Olympic Committee with financial assistance of $150,000.
He however added that ANOCA has granted them permission to solicit for funds from corporate bodies to support with the project and in return get a naming right for whichever project they support.
Follow us on twitter @sports24gh|| Facebook – sports24gh|| Instagram – sports24gh
Email: sports24ghana@gmail.com|| info@sports24ghana.com
www.sports24ghana.com