Bibiana Steinhaus will be the first female referee to officiate a top-flight European game when she takes charge of a German Bundesliga game this weekend.
Steinhaus will be the woman in black for Hertha BSC versus Werder Bremen match at the Olympiastadion Berlin on Sunday.
"I am pleased that this great challenge for me and my team finally begins on Sunday. We are definitely well prepared for it," Steinhaus said in a German football federation [DFB] statement.
Steinhaus has refereed at the top level before, taking charge of Bayern Munich's match 5-0 victory away to Chemnitzer FC in the DFB Cup 1st round in August, but Sunday's game will be the first time the 38-year-old will referee a German league game.
During the DFB Cup game, Steinhaus was the subject of a prank by Bayern Munich winger Franck Ribery. When Steinhaus awarded a free kick, taker Ribery bent down as if to place the ball.
Instead, the France international slyly undid Steinhaus' shoelace. The official responded with two playful digs to Ribery's arm.
"She's strong, she's got a lot of power!" Ribery said after the game.
"It was funny. She played along and was in good spirits. You can have fun with referees but it's also important that there's mutual respect."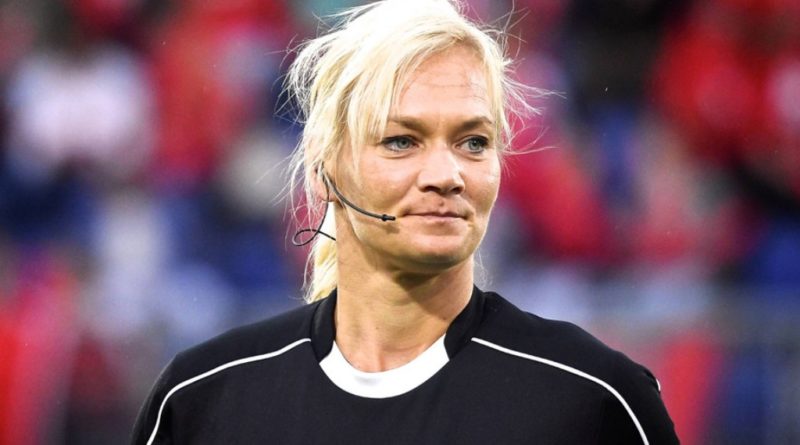 Steinhaus, whose day job is as a police officer in Hanover, was included in the Bundesliga list of referees when it was released back in May.
The news was received well by Werder Bremen coach Alexander Nouri.
"She has earned it through very good performances – and in the end, that is the most important thing," Nouri said in a press conference.
Steinhaus has built her reputation over an 18-year career that began in Germany's women's top flight, the Frauen-Bundesliga, in 1999, before moving on to the men's second division in 2007, becoming the first female to referee a professional men's match in Germany.
Steinhaus has extensive experience in the women's game, refereeing the final of the women's World Cup in Germany in 2011 and will referee the final of the women's Champions League in Cardiff on June 1.
Source: RT