FC Barcelona and Spain defender Gerard Pique says he is ready to quit international football if his support for the Catalonian independence referendum is viewed as a problem by the Spanish football authorities.
Pique, who has been capped 91 times by the Spanish national team, is a fervent advocate of Catalonian independence and voted at yesterday's controversial referendum in the region.
"I have already voted. Together we are unstoppable defending democracy," Pique tweeted in Catalan.
The authorities in Madrid had declared the vote illegal, although thousands of Catalans turned out regardless.
Now Pique, 30, says that he is willing to retire from the national team before the World Cup in Russia in 2018, should his support for the referendum be deemed an issue.
"I think I can continue. But if the board really thinks I'm a problem, I will take a step back and leave the national team before 2018," a tearful Pique said, the Telegraph reported.
"There are many people in Spain who disagree with what happened today and believe in democracy."
"I am and I feel Catalan, today more than ever. I am proud of the behaviour of the people of Catalonia. Voting is a right that must be defended."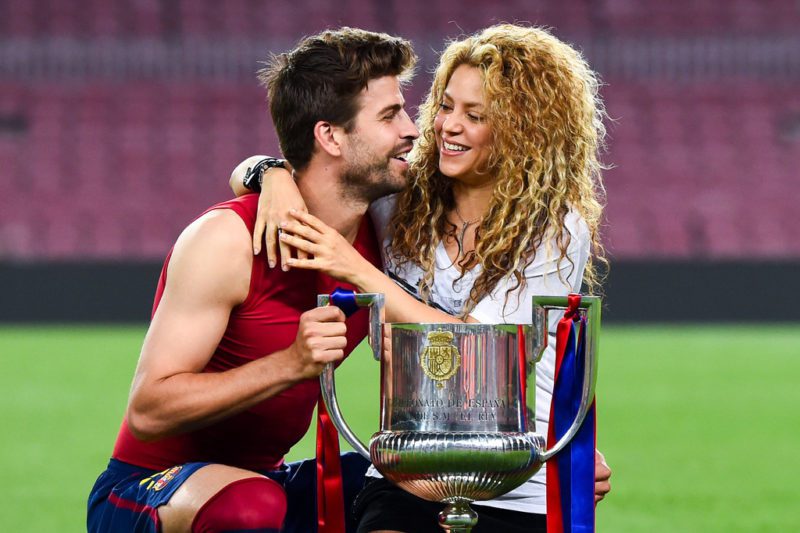 He was highly critical of the Spanish authorities' decision not to allow the vote to go ahead freely, telling AFP it was "one of the worst decisions made by this country in 40 or 50 years."
"It has only served to separate Catalonia and Spain more and it will have consequences," he added.
Hundreds of people were injured in clashes as police attempted to prevent people from casting their votes in the referendum on Sunday.
Amid the febrile backdrop, Pique's Barcelona team had asked for its La Liga game against Las Palmas on Sunday to be cancelled. When that request was rejected, the club opted to play the game behind closed doors in protest.
Barcelona-born Pique has frequently found himself in the spotlight over his strong stance in support of Catalan independence.
Last year he offered to quit the national team after saying he was "tired" of criticism levelled at him, in particular after he was accused of cutting short the sleeves of his Spanish national team jersey during a match against Albania, supposedly in order to remove Spain's national colors of red and yellow.
He has also frequently traded barbs with Real Madrid players on social media, including defender Sergio Ramos.
Ramos has been an unlikely source of support in the current dispute, however, saying that his international teammate's choice should be "respected."
Source: RT