Former world middleweight champion Daniel Geale has backed Gennady Golovkin to preserve his perfect record when he faces Saul 'Canelo' Alvarez in their blockbuster showdown this month.
While all eyes were on the megafight between Floyd Mayweather Jr and UFC champion Conor McGregor last month, this is the bout boxing enthusiasts have been eagerly anticipating as the undefeated Golovkin puts his IBF, IBO, WBA (Super) and WBC middleweight belts on the line against Alvarez at T-Mobile Arena in Las Vegas on September 16.
Kazakh star Golovkin – who has managed 33 knockouts – will also be looking to extend his record to 38-0 against big-hitting Mexican Alvarez.
Geale knows Golovkin's style all too well after the Australian suffered a third-round knockout at New York's Madison Square Garden in 2014.
It was a fierce and explosive example of Golovkin's ability but Geale believes the 35-year-old's underrated defence may hold the key.
"I think it's going to be a good fight to watch," Geale told Omnisport. "Canelo always comes to fight and doesn't shy away from anything. Golovkin has been able to dominate for so long now.
"The big thing I see is Golovkin is probably overlooked for his defence. He is defensively very good. He does know where he is at in the boxing ring all the time. It does appear to me though that he lets himself get hit. I don't why. He does take a couple but against a guy like Canelo, he doesn't want to be doing that.
"Against [Daniel] Jacobs, he was frustrated [in an unanimous points decision in March], more so with his size and not being able to get near him. It makes the Canelo fight a lot more interesting because he will be in his face."
Geale, 36, continued: "Canelo will go in there with confidence, especially early. If Canelo gets caught with some big shots early, the fight changes.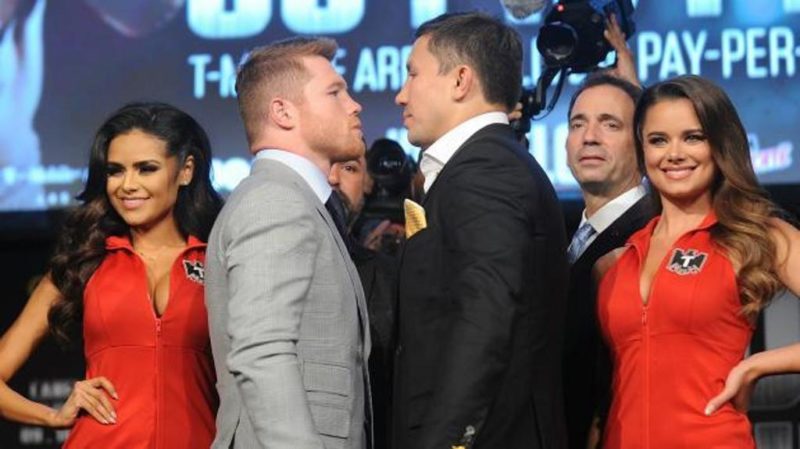 "But if Canelo is a little more skilful defensively – he learnt a bit from his fight with Mayweather [a majority decision loss to the American in 2013] because he was very aggressive and missed a lot – and make it harder for Golovkin, that makes it a lot better for him.
"He will probably land a lot more punches. He has the power to hurt Golovkin. Whether or not he gets that opportunity is a different thing."
Asked if Alvarez can stop Golovkin, Geale replied: "I'd say no but you never know. It's only that one punch. Golovkin can be hard to hit but he can be hit. If he is hit regularly, it changes things.
"If there's some consistency in his power punches, it will put Golovkin in some different type of water than he is usually in. So it will depend on how he reacts to that."
"You have to go for it. You don't want to just sit there being too defensive. If you're waiting, you'll get knocked out," Geale added.
"They're two fighters who have the ability to potentially stop the fight with one punch. They do have to go for it because if they tentatively try to survive, it won't work for them."
Source: Omnisport