The Ghana Athletics Association [GAA] has announced a multi-year partnership with Ghanaian beverage company – Tema Craft Brewery [TCB], manufacturers of Django range of beverages.
According to the three-year partnership deal, Tema Craft Brewery is expected to help the GAA to grow athletics in Ghana.
"We are proud and excited to partner with the Ghana Athletics Association as an official beverage partner," said co-founders of Tema Craft Brewery – Karan Chimnani and Rahul Sapra.
"As a Made-in-Ghana 360-beverage company, we take pride in supporting the 'Ghana to the World' agenda. Ghana Athletics is again in a golden era and we are thrilled to partner with the GAA in showcasing the immense talent we have to the world."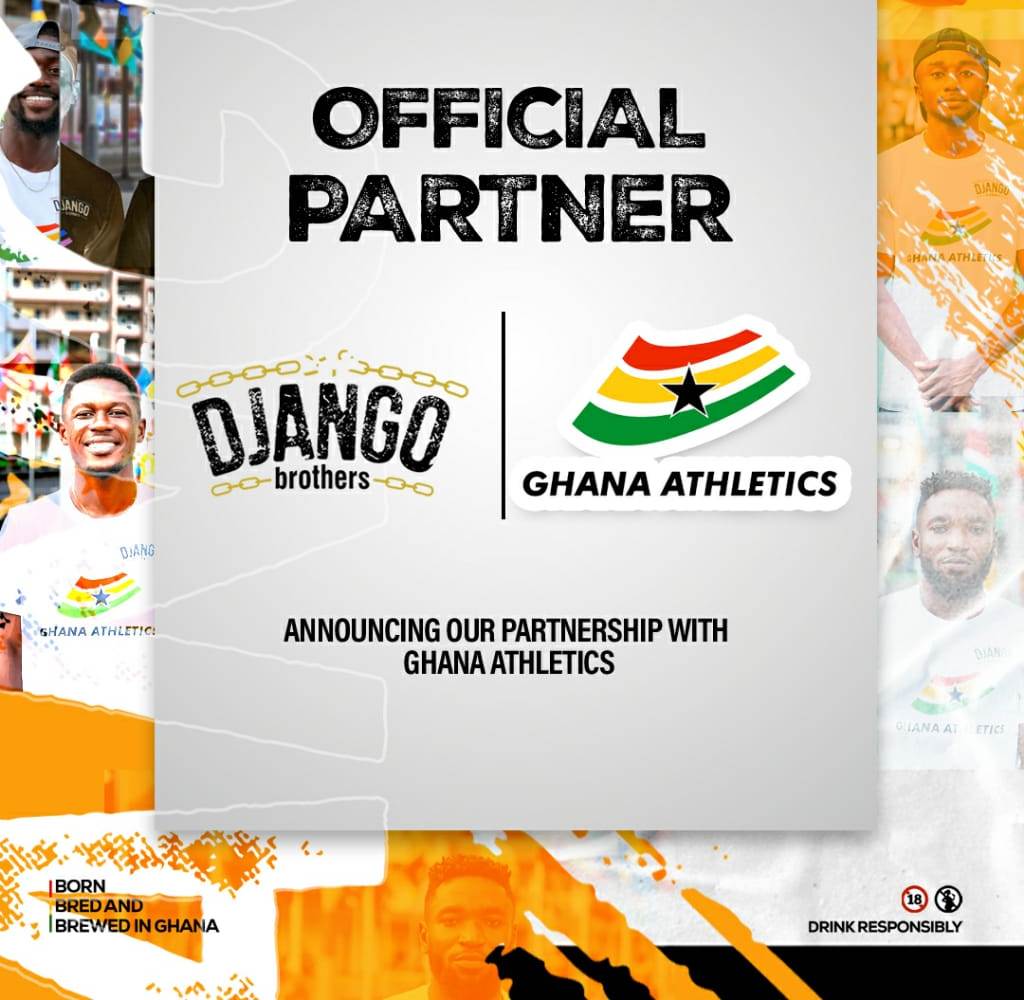 According to the Chief Marketing Officer [Christopher Opara], the partnership between the two bodies is a clear commitment to the development of athletics in Ghana:
"This partnership with the GAA is a clear demonstration of TCB's commitment to Athletics in Ghana and its development. We are pleased to be key partners with the GAA on this journey."
www.sports24ghana.com