Former world heavyweight champion Tyson Fury has likened himself to a fish released into a river as he prepared for Saturday's comeback fight in Manchester.
The 29-year-old Briton, who has not fought since taking the IBF, WBA and WBO belts from Wladimir Klitschko in November 2015, takes on 39-year-old Swiss-based Albanian Sefer Seferi at the Manchester Arena.
"No nerves at all. I feel like I've been a goldfish in a tank, trapped, and now I'm getting released back into the river where I belong. So just put me there and watch me swim," he told a news conference on Wednesday.
Fury said his weight ballooned to 27 stone (171kg) at one point during his absence from the ring but he now expected to weigh in at under 20.
"I don't ever remember feeling any better than I do now," he added. "I feel sharper now, faster than I've ever been, more power. I just want it more.
"Before, when I was world champion, I fell out of love with the game. It's no secret that I couldn't be bothered with boxing any more. It was a lost relationship. It was like I was married to the game too long and we fell out of love with each other.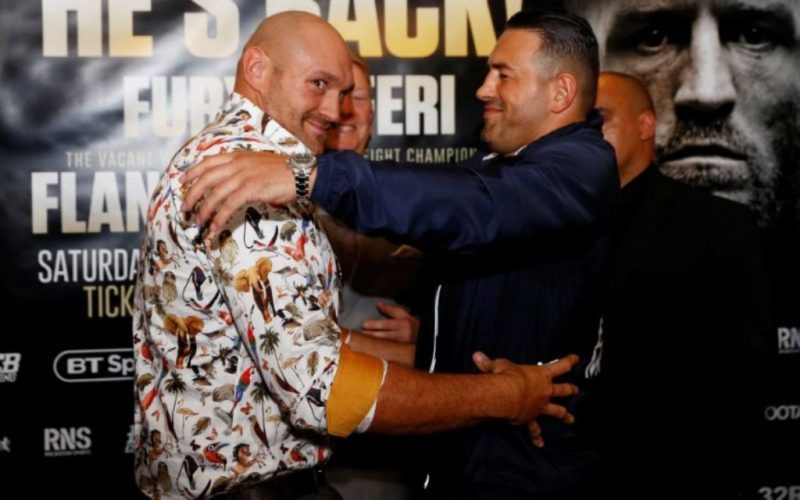 "But now the love is thriving, we're back on fire for each other and in any good relationship all you've got to do is spice it up… you're going to see the best Tyson Fury you've ever seen."
Seferi, who has fought mostly at cruiserweight, has a 23-1 record with 21 knockouts but Fury — younger, taller and heavier — is the overwhelming favourite.
The British Boxing Board of Control (BBBC) suspended the unbeaten 29-year-old's licence in 2016, citing anti-doping and medical issues.
That suspension was lifted in January.
Compatriot Anthony Joshua, the 2012 Olympic champion, now holds Fury's heavyweight belts as well as the IBO one and is hoping to become undisputed champion if a fight against WBC champion Deontay Wilder can be arranged.
Source: Alan Baldwin|| Reuters
www.sports24ghana.com