The International Olympic Committee [IOC] has suspended Frankie Fredericks as a member, after the Namibian former 100m and 200m star was charged in France on suspicion of corruption in the vote for the 2016 Olympic host city.
The four-time Olympic sprint medalist initially stepped aside from his IOC duties in March, when it was reported by French newspaper Le Monde that he had received a $300,000 payment on the day Rio was awarded the right to host the 2016 Games.
Fredericks was formally questioned last week and French authorities subsequently handed him preliminary charges of passive corruption and laundering corrupt goods. The former sprinter has denied any wrongdoing, but the IOC has taken action and decided to suspend the 50-year-old.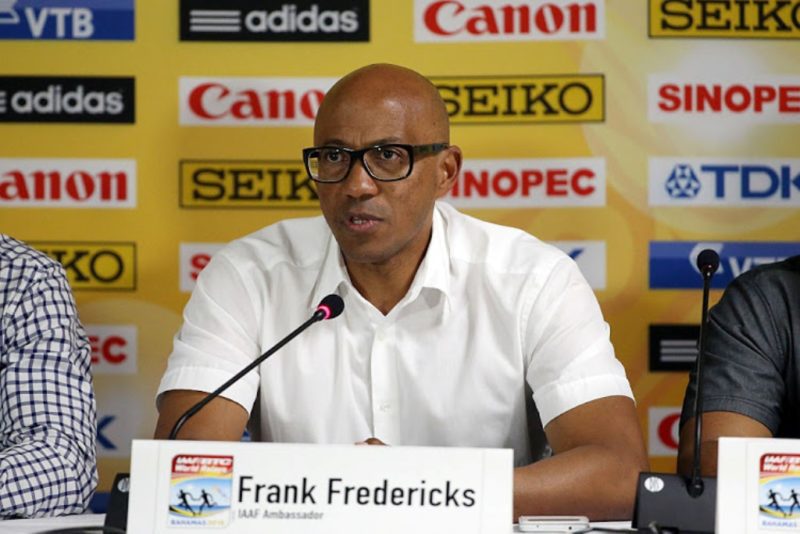 "Considering the gravity and urgency of the situation and its impact on the reputation of the IOC, the IOC (executive board) decides to suspend Mr. Frank Fredericks from all the rights, prerogatives and functions deriving from his quality as an IOC member," the organization said in a statement.
Fredericks was allegedly paid money by a Brazilian businessman, via Papa Massata Diack, the son of Lamine Diack, then a senior IOC member. Both Diacks are under investigation, as are numerous others, including former Rio Olympic Committee chief Carlos Nuzman, who was arrested in Brazil last month and also suspended by the IOC.
Fredericks also lost his role leading an IOC panel overseeing bids by Paris and Los Angeles to host the 2024 Olympics, and was provisionally suspended by the IAAF back in July.
Source: RT