By James K. Attaglo Wilson
Management committee member of the Black Stars Edward Osei Kweku Palmer has alleged that no country in Africa can qualify for any FIFA World Cup tournament without political backing.
Speaking to Kwadwo Mensah Moshoosho on the Ultimate Sports Morning Show on Asempa [94.7] FM on Monday, November 13 the outspoken football administrator [Palmer] used Morocco as a catalyst for his argument.
"If you don't have political backing, then forget about the World Cup.
"Did you know that a call was made to the King right after Morocco's victory over Cote d'Ivoire?" Palmer quizzed.
"You need a strong collaboration between the ministry and the Ghana Football Association [GFA]. Like it is said – united we stand, divided we fall." Palmer added.
Like a bubble gum in the jaws of a night worker, Osei Palmer could not analyze the reason why Ghana couldn't qualify for the Russia 2018 FIFA World Cup without placing the blame at the doorstep of former sports minister – Nii Lante Vanderpuye.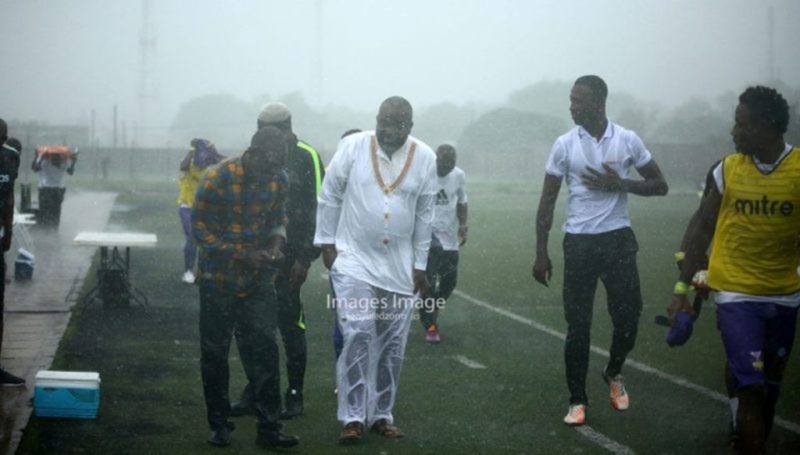 "The behaviour of Hon. Nii Lante Vanderpuye was untenable."
Osei Palmer further reiterated that it is factually incorrect for anybody to think that Egypt didn't deserve to come atop the group E table.
"It's factually incorrect for anybody to think that Egypt didn't deserve the slot.
"Egypt is the highest ranked African country on the FIFA rankings and Uganda is also the most improved team in Africa so there were no pushovers in our group," Palmer stated.
"We all have to accept that certain decisions we took did not help us," he adds.
Follow us on twitter @sports24gh|| Facebook – sports24gh|| Instagram sports24gh
Email: sports24ghana@gmail.com|| info@sports24ghana.com
www.sports24ghana.com