By James K. Attaglo Wilson
James Kwesi Appiah's homecoming game was all but a flamboyant bow tie on Sunday, June 11, 2017 as the Black Stars welcomed the returnee coach with a resounding 5-0 victory over Ethiopia in the 2019 AFCON qualifier.
The greatest storyline prior to the match was Kwesi Appiah's decision to hand a starting role to three debutant but his gamble paid off at the end of the day as the trio [Thomas Agyapong, Raphael Dwamena, and Lumor Agbenyenu] marked their cap in an exhilarating performance.
Asamoah Gyan opened the floodgate for the Black Stars in the 11th minute when he met Thomas Agyapong's cross from the left in the box and head it into the net. The ball took a ricochet of an Ethiopia defender on its road into the net.
John Boye extended the lead for Ghana in the 15th minute with a mind blowing half turned goal. Andre Ayew's long cross found Raphael Dwamena in the far post who headed the ball in the way of Boye to curl the ball into the net.
Ebenezer Ofori dunked in the third for the Black Stars with a remarkable strike. The midfielder having collected a pass from Thomas Partey in the third half of the pitch took down two defenders and then shot the ball straight into the roof of the net.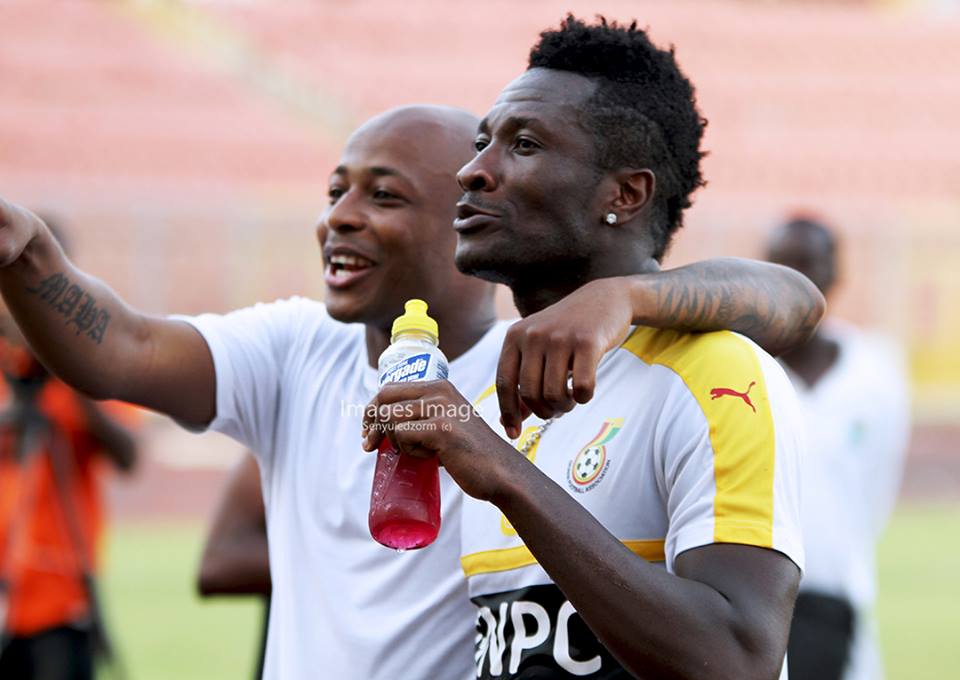 With the fans putting the ghost of Brazil 2014 behind them and yearning for more, the Black Stars responded with two more goals in the second half [48th and 70th] through FC Zurich striker Raphael Dwamena to make it 5-0 for Ghana.
Below are the results at a glance:
Ghana 5-0 Ethiopia
Zimbabwe 3-0 Liberia
Central Africa Republic 2-1 Rwanda
Benin 1-0 Gambia
Cape Verde 0-1 Uganda
Algeria 1-0 Togo
Tunisia 1-0 Egypt
Senegal 3-0 Equatorial Guinea
Mali 2-1 Gabon
Burkina Faso 3-1 Angola
Ivory Coast 2-3 Guinea
D.R Congo 3-1 Congo
Tanzania 1-1 Lesotho
Sierra Leone 2-1 Kenya
Guinea Bissau 1-0 Namibia
Nigeria 0-2 South Africa
Niger 0-0 Swaziland
Cameroon 1-0 Morocco
Botswana 0-1 Mauritania
Burundi 3-0 South Sudan
Zambia 0-1 Mozambique
Malawi 1-0 Comoros Island
www.sports24ghana.com