When it comes to women's youth football, there can be no questioning Ghana's status as one of Africa's big guns.
The Black Princesses are about to make their fifth consecutive appearance at the FIFA U-20 Women's World Cup, where they will be joined by fellow continental heavyweights Nigeria, the two having knocked out the likes of South Africa and Cameroon en route to France 2018.
Yet as a glance at their tournament record shows, Ghana have yet to grace the last eight. Hoping to put that straight in France is their coach, Yussif Basigi, who had this to say to FIFA.com: "We're really hoping to make it this time. That's our objective."
The Ghana Football Association [GFA] turned to the former senior national women's team boss to end that disappointing sequence. And since his arrival in the post, a sense of hope and optimism has grown in the Black Princesses camp, on the back of some very promising numbers.
24 – the number of goals scored by Ghana in their six qualifying matches, one more than Nigeria. The Black Princesses and the Super Falconets enjoyed a similar run to the world finals, winning five matches each, drawing one apiece and conceding two goals each.
Basigi's view: "I'm pleased with the qualifiers we had. We're hoping to keep the momentum going in France and to play as well as we did in the qualifying competition. Nigeria scored fewer goals than us. I wouldn't say that we're better, but it has to be said that our statistics are a little better than theirs."
15 – the number of years of experience that Basigi has in women's football. The current U-20 national team coach started out in the discipline in 2003, taking charge of several Ghanaian club sides before being given the senior national women's team post in 2012, one he held until 2016. During his Black Queens tenure, he guided them to the African Games title in Brazzaville 2015, their first triumph in the competition. The experience he has acquired over the years will be vital to the Princesses' hopes at France 2018.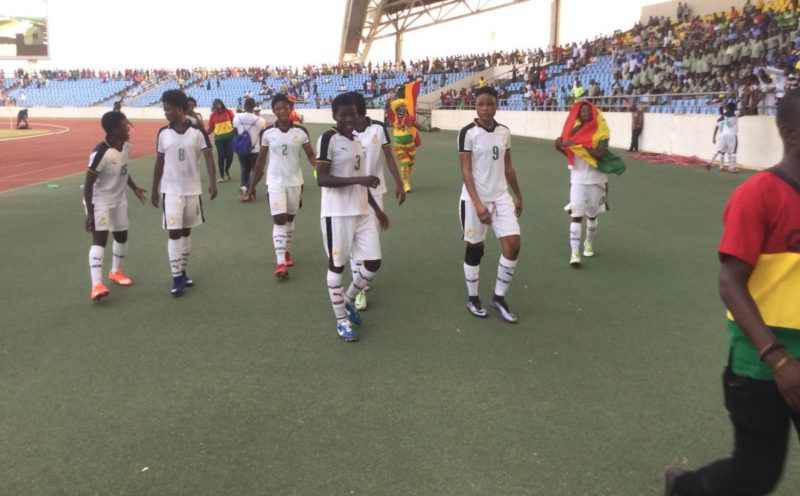 Basigi's view: "I don't see going from the seniors to the U-20s as a backward step. I had the pleasure of coaching the full national team for a long time and I'm honoured to have been invited to take on this new challenge with the U-20s. I started out as a Physical Education [PE] teacher and I'm used to working with youngsters. It's going to be a real test for me."
10 – the number of goals scored by Princella Adubea in the African qualifiers. The Ghana captain will be keen to make her mark in France, having failed to find the back of the net on her last appearance in the competition, at Papua New Guinea 2016.
Basigi's view: "Princella is a phenomenal player. She's disciplined, talented and a tireless worker. She sets an example on and off the pitch."
2 – the number of African teams that have represented the continent at the last four U-20 Women's World Cup competitions. Those two teams are Ghana and Nigeria, who have dominated the qualifiers in recent years. This time around only Cameroon caused Ghana any problems, holding them to a 1-1 draw in the first leg of their third-round tie before losing 4-1 on aggregate.
Basigi's view: "There's talent everywhere you go in Africa, but the infrastructures differ from one place to the next. Women's football has been around for a long time in Nigeria and Ghana. Leagues have been set up and a lot of resources made available to help the sport develop. Elsewhere it's taken a little while for things to be put in place, though huge progress has been made in countries like South Africa and Zimbabwe. Across the continent as a whole there's a smaller gap between teams now."
1 – Ghana play the hosts in their first match at France 2018, in Vannes on 5 August 2018, an occasion on which Basigi and the Black Princesses will hope to shine.
Basigi's view: "As the tournament hosts, France will have the support of their fans. It's going to be a tough match and we'll try to prepare for it in the best possible way. Our objective is still to get out of the group though."
Source: FIFA
www.sports24ghana.com