The Financial Intelligence Centre [FIC] has requested all banks and non-bank financial institutions in Ghana to provide it with the banking details of the Ghana Football Association and its former President Kwesi Nyantakyi.
The request in a letter dated June 11, 2018, requested the information pursuant to Section 28 of the Anti-Money Laundering Act, 2008 [Act 749].
The letter signed by the FIC CEO Kwaku Dua directed that the documents should be sent in soft copy to the FIC CEO by Thursday, June 14.
The Financial Intelligence Centre was established in accordance with section 4 of the Anti-Money Laundering Act, 2008 [Act 749] as amended – as a body corporate with perpetual succession mandated by law to request, receive, Analyse, interpret and disseminate financial intelligence in Ghana and abroad.
Its mission is to protect the Ghanaian economy from the scourge of money laundering and terrorist financing for the enhancement of national and global economic stability and growth.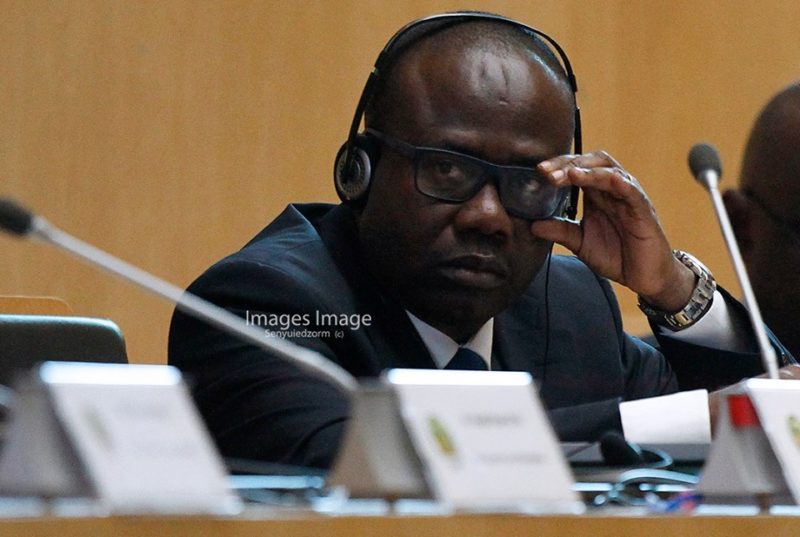 Nyantakyi and GFA have come under government scrutiny since the airing of an investigative documentary exposing alleged acts of corruption involving GFA officials.
The embattled former GFA boss was seen and heard describing how to make money from a proposed sponsorship deal from a supposed investor.
For a deal worth about $15 million, Nyantakyi and his fellow 'conspirators' were to make $3.5 million from it in one of the most damaging scenes in the video in which he said he would funnel the monies into the country through his microfinance company.
He also boasted of his relationship with President Nana Addo Dankwa Akufo-Addo, suggesting the president and his vice, Dr Mahamudu Bawumia, were susceptible to bribery, and that the two could be influenced with $5 million and $3 million respectively.
Nyantakyi is currently being investigated by the Criminal Investigation Department of the Ghana Police Service over a charge of defrauding by false pretence.
The government through the Attorney General is in the process of dissolving the Ghana FA after securing a court order halting all GFA activities on Tuesday.
Source: Graphic.com.gh
www.sports24ghana.com