Elaine Thompson recovered from a poor start to overtake Shelly-Ann Fraser-Pryce late and win the 100m title at the JAAA/SVL National Junior and Senior Championships at the National Stadium on Friday night.
Fraser-Pryce, who had the fastest time (11.15) going into the final, got a flyer and seemed to have the race won but Thompson stormed through late to take the race in 11.01. Fraser-Pryce ran another season's best (11.09) to finish second.
Shericka Jackson, the 2016 Olympic 400m bronze medalist, continues to improve her speed, finishing third in a personal best of 11.13s.
Jonielle Smith was fourth in 11.15 while 16-year-old Briana Williams was fifth in 11.21.
In the men's race, Tyquendo Tracey won his first national title in a new personal best of 10.07s. Veteran Kenroy Anderson was second in 10.24 while Nesta Carter came in third in 10.30.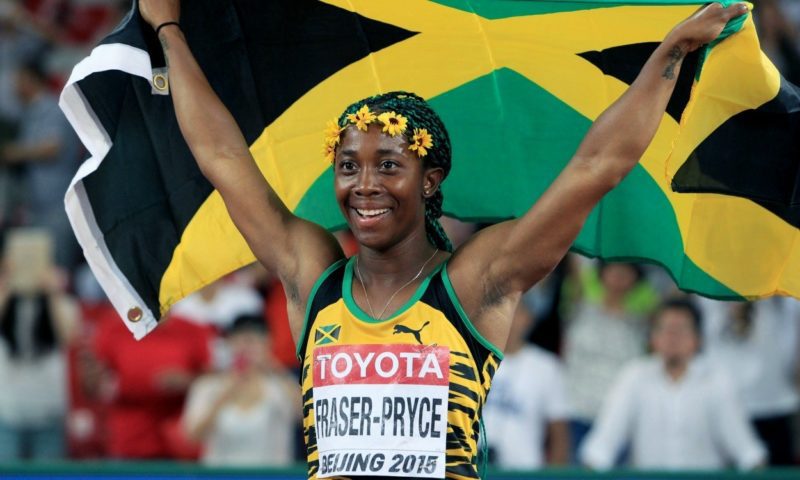 The Boys U20 final went to Michael Bentley in 10.30s over Michael Stephens (10.35) and Jevaughn Matherson (10.37).
The Girls U20 final was won by Ockera Myrie in 11.53 over Fredericka McKenzie 11.72 and Kemba Nelson 11.79.
Javari Thomas crowned himself Boys U18 champion when he took the blue ribbon sprint in 10.63s over a game Conroy Jones (10.76) and Davian Clarke (10.77).
Tia Clayton continued her impressive season when she took the U18 title in 11.61, clearly superior to the field from which Ackera Nugent (11.75) was second with the other podium position going to Thennelle Williams in 11.83s.
Source: Leighton Levy
www.sports24ghana.com