British 100m and 200m record-holder Dina Asher-Smith has launched a new England Athletics #gocoach campaign which aims to bring 10,000 new people into the world of athletics and running coaching by 2020.
Having trained with the same coach, John Blackie, since she was a nine-year-old at Blackheath & Bromley Harriers AC, Asher-Smith is someone who understands the importance of great coaches in the sport.
"The relationship between any coach and athlete, whether at elite or beginner level, is pivotal in enabling you to be the best version of yourself both on and off the track," she says.
"The launch of #gocoach is a great reminder of all the hard work and support that coaches and run leaders provide – often voluntarily – to help others.
"I hope the campaign will inspire people of all ages and backgrounds to think about becoming a coach or run leader. Our fantastic sport wouldn't survive without them."
England Athletics believes that there can be a misconception that individuals must have a sporting background to become a coach, and while for many people it is a way of widening their enthusiasm for sport, people of all ages, backgrounds and aspirations can get involved.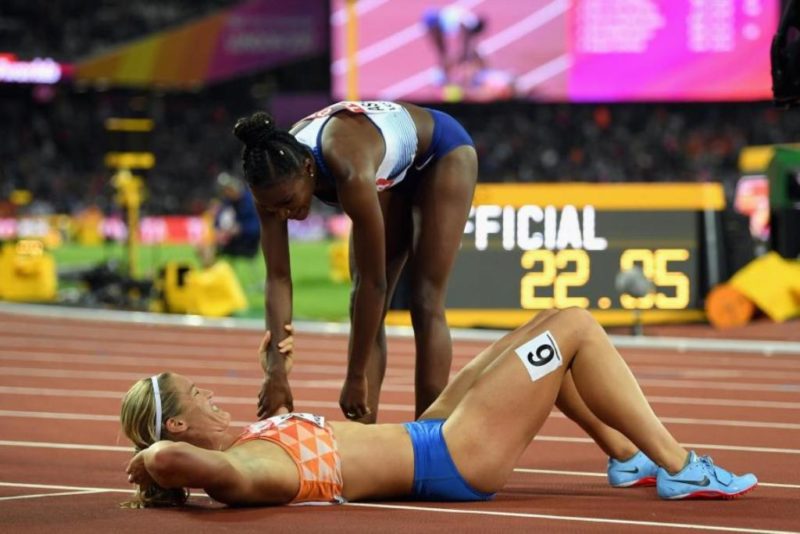 Blackie adds: "Being a coach is incredibly rewarding. Not only are you able to share achievements, but you're also there to support and motivate during any low moments.
"I've been lucky enough to work with Dina for 14 years now, and share her journey to being the fastest British woman in history. The joys of coaching don't just apply to working with elite athletes though; being a volunteer coach or leader is an extremely worthwhile role.
"I would encourage everyone to get involved."
Ruth Worthington, a volunteer coach at Bury Athletics Club, says: "My daughter showed an interest in athletics when she was eight and I would take her to our local track and sit in the car reading a book whilst she trained.
"In the run-up to the London Olympics, the club was becoming busier and the under-11 coach asked for some help from parents. I wasn't sure what I could do but I stepped forward.
"It's been really empowering as a woman to get involved in athletics and coaching. There's loads of help and support out there to get you started and it really does make you feel good about yourself."
Source: AW
www.sports24ghana.com