Andre Ward decided to end his career on top.
Ward announced Thursday he is retiring from boxing because he no longer has the desire to fight, leaving the sport at age 33 with an undefeated record and the light heavyweight championship.
Ward released a statement on his website titled "Mission Accomplished " thanking those who helped him throughout his career and explaining his reasons for his retirement.
"I want to be clear — I am leaving because my body can no longer put up with the rigors of the sport and therefore my desire to fight is no longer there," he wrote. "If I cannot give my family, my team, and the fans everything that I have, then I should no longer be fighting."
Ward is currently rated the best "pound for pound" boxer by Ring Magazine. But in an interview with ESPN's First Take, he said he no longer wants to do the work leading to his bouts.
"People see what I do fight night, they see under the lights, but they don't see the toil, they don't see the grind, they don't see just the pain, the physical pain that you go through, not just in the fights, but to prepare and to get ready for those battles," he said.
"I felt the physicality of the sport, not just in the ring stuff, but the training and the preparation, start to take its toll on me for the last two or three years and I bit down and continued to push through and at this point, it's time and I know it's time."
Ward declined other interview requests through his publicist, saying he wanted to celebrate his retirement with family and friends.
Ward has won all 32 of his fights, with 16 knockouts. He won the Olympic gold medal as a light heavyweight in 2004. Ward won the WBA super middleweight title in 2009 when he defeated Mikkel Kessler and unified that title in 2011 when he beat Carl Froch in the Super Six super middleweight tournament final.
Ward then battled shoulder problems that kept him out of the ring and later went 19 months without a fight because of a protracted legal dispute with his former promoter, the late Dan Goosen.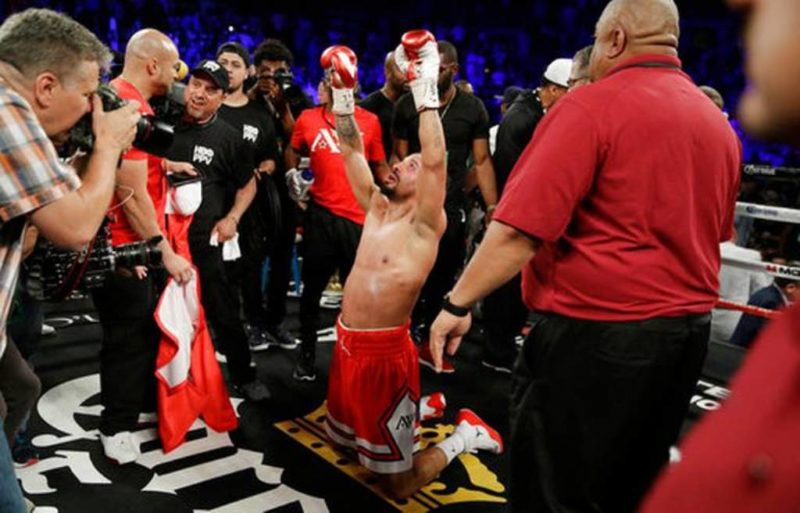 Ward got back in the ring in June 2015. He won the light heavyweight title in a disputed, unanimous decision against Sergey Kovalev in November 2016, taking all three belts in the process. Ward then beat Kovalev more decidedly in a rematch in June that was stopped in the eighth round.
Kovalev said Ward's retirement will be good for boxing because it will allow "good and strong" fighters to compete for the vacated titles. He also said through his Main Events promoter that he doesn't concern himself with the possibility that Ward's retirement won't stick.
"I don't think about him at all because I'm looking forward (to reaching) my goals," he said, adding that his last two fights are "history" and "I forgot it already."
He said he would have been happy to get a third fight, but not if he had to wait and take lesser bouts in the interim. Kovalev does wonder if Ward and his handlers are playing psychological games.
"They did before second rematch," he said. "I don't know. I don't care at all."
HBO said Ward will work as an analyst on its boxing broadcasts.
"Andre Ward ends his boxing career as he only knew how to live it — as a champion at the top," HBO executive vice president Peter Nelson said. "To watch Ward was to marvel at constant mastery of craft in the ring, to say nothing of his being the consummate role model outside it. The Hall of Fame will be lucky to have him."
Source: Josh Dubow| AP