The most anticipated heavyweight boxing match in recent memory might soon become a reality.
Deontay Wilder's co-manager, Shelly Finkel, told ESPN on Monday the WBC heavyweight champion has agreed to the terms offered by Anthony Joshua's camp for an undisputed title fight later this year. The fight would take place in Joshua's home country, the United Kingdom.
"We have agreed to the terms that (Joshua promoter) Eddie (Hearn) has put out to us for a fight in the U.K. Deontay has accepted his terms to fight in the U.K.," Finkel said, according to ESPN. "Deontay sent an email to Joshua (Sunday) night, and I sent one (Monday) to Barry Hearn and Eddie telling them that we officially accept the offer to fight under the terms they gave us and to send us the contract."
This doesn't mean the fight is official. Both sides still need to sign contracts. But Wilder's willingness to fight in the U.K. eliminates one key sticking point in the potential superfight. Joshua has been adamant about having the fight in his home country, where has drawn huge sellout crowds for his last three showdowns.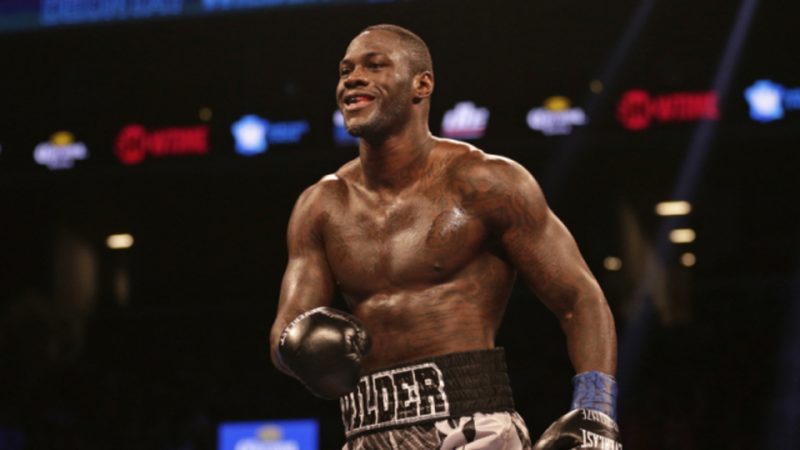 Finkel told ESPN the offer Wilder accepted is a two-fight deal with terms agreed to for a rematch that would take place in the United States.
It's unclear how much each fighter would be paid, but Hearn reportedly made two previous offers in which Wilder would earn $12.5 million and $15 million.
"There's no (percentage) split, but they've offered us a good purse. Not as good as we feel it should be, but we want the fight, and we're willing to take what they offered," Finkel told ESPN. "We wanted a percentage, but we didn't think we could get it done in a quick time frame, so we said let's take what they've offered us. Deontay wants this fight."
The target date for the first Wilder vs. Joshua fight is Sept. 15, according to Finkel, although it ultimately could be pushed to October or November since Sept. 15 has been proposed as a possible date for the Canelo Alvarez vs. Gennady Golovkin rematch.
Source: Ricky Doyle
www.sports24ghana.com