Deontay Wilder has claimed he would knock Anthony Joshua out "ten times out of ten" if they ever came to blows.
The Bronze Bomber, 33, is adamant he would KO AJ in "dramatic" fashion, as he "loves fighting guys like that".
Wilder told AB Boxing News: "Most definitely, it's ten out of ten knockouts all the way down.
"Not only just a knockout but in dramatic fashion, that's what I'm all about.
"With Joshua it'll definitely be dramatic , I love fighting guys like him, not too much movement.
"It's perfect for a right hand right down the middle followed behind a left hook."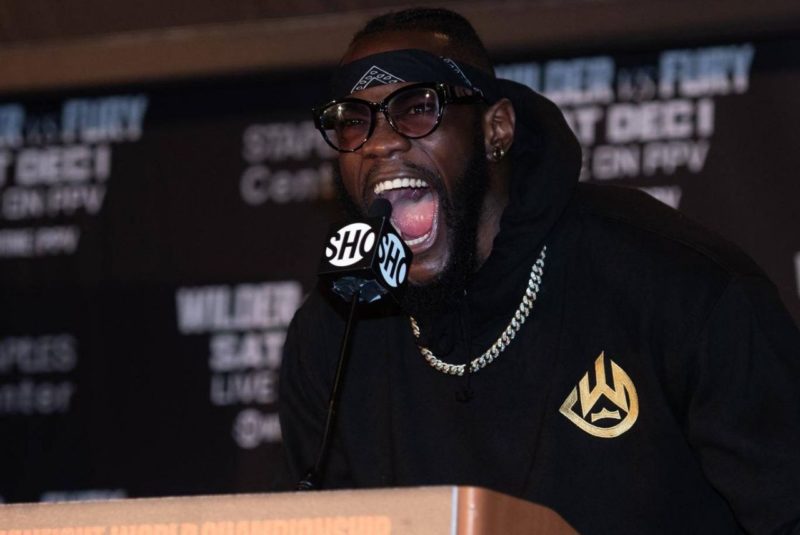 Deontay Wilder says he would 'dramatically' KO Anthony Joshua.
Meanwhile, Wilder claimed he and Tyson Fury have proven it's not a one-fighter division, as AJ – who was booed in London last night – believes.
The Bronze Bomber added: "Before they thought they were the only people here in the heavyweight division.
"They thought they were the only one, the machine, the heart, the soul of the heavyweight division, but he was sadly mistaken and me and Fury showed that.
"We [Wilder and Fury] has to humble him [Joshua], at this point in time his trying to save face.
Source: Stuart Atkins| The Sun
www,sports24ghana.com