Dafne Schippers failed to live up to expectations at last year's Olympic Games but the Dutch sprint queen says she is much more relaxed going into next month's World Championship in London after learning the lessons of a frenetic year.
Ahead of the Rio Games, Schippers had been expected to complete the 100m and 200m sprint double but collected a lone silver in the 200m after finishing fifth in the 100m final.
"Looking back, it was chaos. Everyone wanted a piece of me. The whole year was full of appointments with the sponsors and media. Everything was new," she told reporters at a function for the Netherlands team headed to London.
"But now I have weeks with nothing on and therefore I'm a lot more relaxed, which I really need. The attention has waned but it has also been a question of self preservation for me to stay out of the spotlight. This is my career, I want so badly to do well."
Schippers, 25, has a new coach in American Rana Reider, who has put less emphasis on competing in the Diamond League and more on peaking in time for the World Championship, where Schippers says she is aiming for two medals.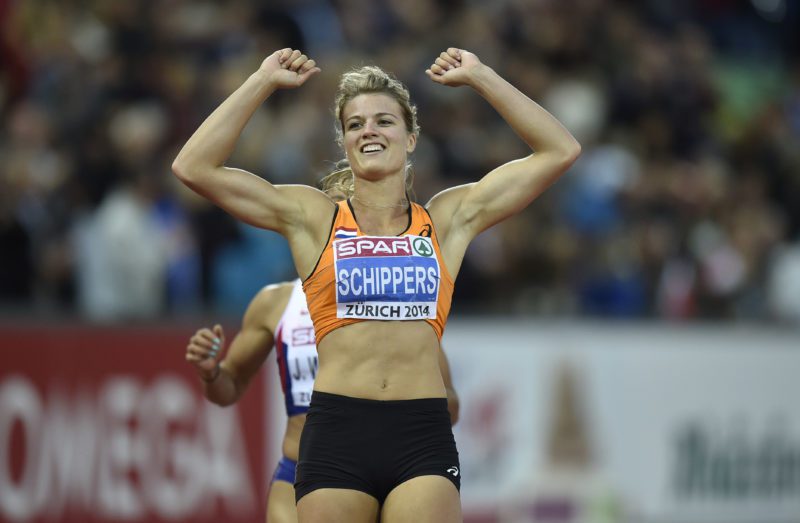 In the women's 100m, Schippers will have to get the better of Jamaica's Elaine Thompson, with whom she already has an edgy rivalry. Thompson has the best time of the year.
"If you don't believe you can win, then there is no point lining up at the start. But you must also be realistic. If I run a time of 10.75 in the 100m and finish sixth instead of second if I had run 10.72 secs, then there is not much you can do about it."
In the 200m, Thompson is not running, which sets Schippers up against American Tori Bowie for potential gold.
Source: Reuters