Cristiano Ronaldo has now scored more international goals than any other European player in the history of football [85 goals for Portugal].
Cristiano Ronaldo became the leading international goal scorer from Europe after he struck in only the fourth minute for Portugal against Morocco in their second World Cup 2018 match in Moscow on Wednesday,
Ronaldo now has 85 goals for Portugal, more than any other player in history. In their World Cup opener against Spain, the Real Madrid star had slammed a hat-trick.
Hungarian legend Ferenc Puskas (84 goals) is second in the list followed by his compatriot Sandor Kocsis (75) and German great Miroslav Klose (71)
Ronaldo is also the leading goal-scorer in the current World Cup with four goals and is a hot contender for the Golden Boot.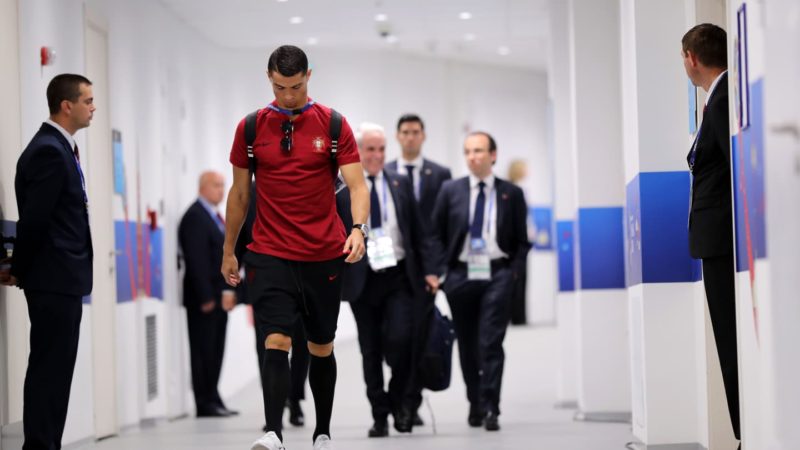 The 33-year-old star forward had scored only three goals from 70 shots in his previous three World Cups for Portugal in 2006, 2010 and 2014. In this World Cup, he has scored four goals from just five shots.
Morocco coach Herve Renard was wary of the Ronaldo threat before the match and admitted any plans to stop the Portugal talisman in particular may backfire as his side look to avoid an early exit from the tournament.
"Even if you conjure up the best plans to halt Ronaldo, he will find a way to break free. He always makes the difference, at the minimum to put his side on the right track and at best to win the game for them," the French-born coach said on Tuesday. "He's absolutely outstanding, exceptional and we might not be good enough to keep him out."
Morocco had devised specific plans to keep Ronaldo at bay but their worst fears came true in only the fourth minute when his header off Bernardo Silva's corner found the back of the net.
Ronaldo, after his brave header, also became the first Portugal player since José Torres in 1966 to score a goal with his right foot, left foot and head in a single World Cup.
Source: India Today
www.sports24ghana.com