Three things were plainly obvious Saturday from Terence Crawford's destruction of Jeff Horn in their WBO welterweight title fight at the MGM Grand Garden.
Crawford is on an entirely different level from most everyone else in boxing. Only WBC lightweight champion Vasiliy Lomachenko and IBF welterweight champion Errol Spence Jr. are in the same universe as Crawford in terms of talent and accomplishment.
Crawford's one-sided beatdown of Horn, which came to an end at 2:43 of the ninth round when referee Robert Byrd mercifully stepped in and halted it, shows how badly shot Manny Pacquiao is.
Horn won a decision over Pacquiao last year in Australia, and while it was a close call that many Pacquiao fans moan should have gone their man's way, there is no disputing that it was life-and-death in there. By contrast, Crawford was dominant from the beginning to the vicious end and there was never a doubt who the better man was.
The bout also showed the incredible chin Horn possesses. He was taking clean, hard shots from Crawford throughout, but particularly from the third round forward. He went down at the end of the eighth after a combination but otherwise ate blistering shots and kept trying until Byrd wrapped his arms around him to save him from any more damage.
There appear to be few other than Spence who can compete with Crawford at welterweight on even terms. Keith Thurman, Danny Garcia and Shawn Porter are exceptional fighters and would give Crawford a battle, but Crawford just seems a cut above.
His footwork is magnificent and enables him to quickly get into punching range and then slip out. He has good head movement and is able to slip shots, and is an accurate puncher who sees the tiniest of openings and can exploit them. Most of all, though, he's a boxing savant who knows how to control the pace and rhythm of a fight in a way that legends like Floyd Mayweather, Sugar Ray Leonard and few others could.
We are looking at an all-time great in the making, a guy who can wind up as one of the greatest of this era if he continues on the path he is on. There is nothing he can't do, and he's getting better with each outing.
He was cracking Horn, who was perceived to be the bigger and stronger fighter going in, and never was in danger.
"Like I said before, I was the stronger guy," Crawford said. "I'm stronger than him. I just had to get in the ring and prove it. You saw what I did in there. Now I want all the champions at welterweight."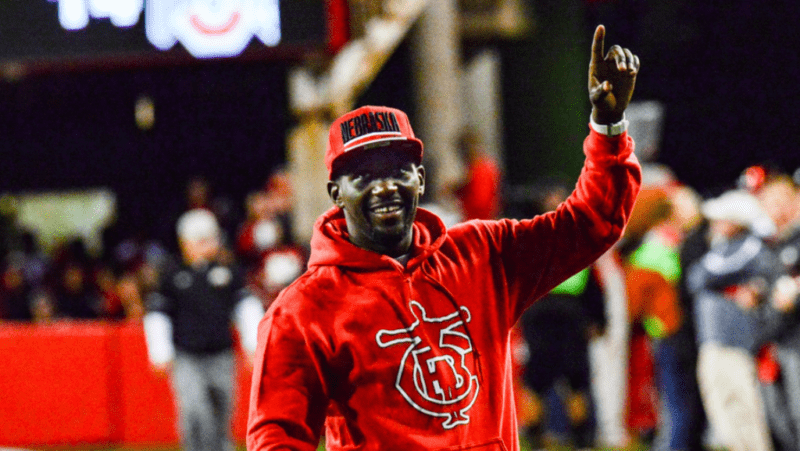 Crawford was so good that Dean Lonergan, Horn's promoter, said "He's a future Hall of Famer."
It was such a dominant victory and stress-free performance that it allowed promoter Bob Arum to rail on President Donald Trump at the post-fight news conference. After calling Trump "a traitor to this country," Arum turned his attention to Crawford and compared Crawford to the legendary Sugar Ray Leonard.
Leonard is among the three best welterweights ever and one of the Top 10 fighters ever, so it was huge praise, though not totally out of line. Crawford needs to string together a lot more significant wins to be on Leonard's level, but he appears headed in that direction.
"The highest praise I can give to a fighter at welterweight, or in any of the mid-level weight divisions, is to say that he reminds me of Sugar Ray Leonard," Arum said. "To me, that's a great, great compliment. I thought Ray was the best and this guy is equal or superior to him."
Crawford is so masterful in the ring that he's two or three steps ahead of his opponents. Spence is a massive puncher, but Horn trainer Glenn Rushton said he'd go with Crawford in a mythical matchup between the two welterweight greats.
"I believe Terence Crawford is too slick for Errol Spence Jr.," said Rushton, who added he thinks Spence's one significant edge over Crawford is power.
It's always easy to rave about a fighter after he scores an impressive win. The true test of the greats is consistency over time, beating the best again and again.
That's the next test that will confront Crawford, who said he wants to fight all the elite welterweights in a bid to unify the titles again. If he could do that, it would put him in rare company.
"Incredible," 2016 U.S. Olympian Shakur Stevenson, who scored a second-round stoppage of Aelio Mesquita on the undercard, said of Crawford. "That was amazing."
Indeed it was. It was the best fighter in the world putting away a tough, gritty championship-caliber opponent in one-sided fashion. Crawford led on all three cards, 80-72, and never seemed threatened by Horn.
He's the best there is at this point and the good news for boxing fans is that he seems to be getting better each time out. The best is yet to come.
Source: Kevin Iole|| Combat columnist
www.sports24ghana.com