American high jumper Chaunte Lowe says she is "humbled and honoured" to officially now be called an Olympic medallist after being upgraded to Beijing 2008 Olympic Games bronze.
The 33-year-old originally finished sixth at the Games nine years ago but has moved up to third following the disqualifications of third-placer Anna Chicherova of Russia, fourth-place finisher Elena Slesarenko of Russia and fifth-place finisher Vita Palamar of Ukraine since.
On Tuesday (November 14) the United States Olympic Committee (USOC) and USA Track & Field confirmed that official notification from the International Olympic Committee (IOC) that Lowe has been upgraded to the bronze medal had been received. The medal is being sent from the IOC and will be presented to Lowe in a special ceremony with details to be announced in due course.
"It's easy to look at this situation and think about all that was lost, but I choose to look forward to all that was gained," said American record-holder and four-time Olympian Lowe.
"In the last nine years, I have met amazing new people, my husband and I have had two additional children, and all three of our kids can now understand the gravity of this moment.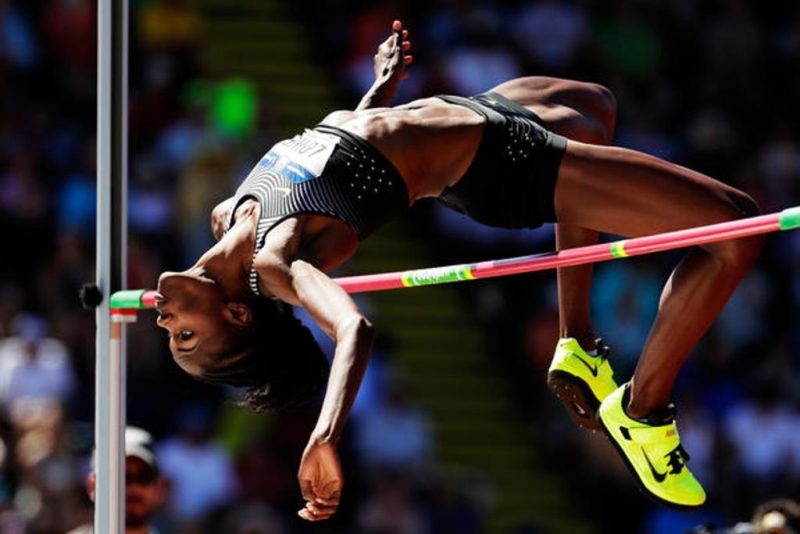 "I am proud to have represented this country with integrity that withstood the test of time! I am most thankful to God for fighting a fight I could not fight on my own and to each and every one of the people and organisations that have supported me along the way."
USOC CEO Scott Blackmun said: "The US Olympic Committee sends our heartfelt congratulations to Chaunte for her incredible finish in Beijing and for this long-awaited recognition.
"Her commitment to competitive excellence and clean sport have prevailed, and though her celebration is nine years delayed, it is not denied, and we must remain resolute in our efforts to ensure that competition is clean."
Source: AW