Barcelona and Juventus put on a good tactical duel, but despite numerous chances neither team could find a way to score a goal in Turin, playing to a scoreless draw that punched Barcelona's ticket to the Champions League knockout rounds.
The first half was an odd affair, with Barcelona and their heavily rotated side having a hard time staying cohesive and giving the ball away with shocking frequency. But Juventus didn't really look prepared to take advantage of that, creating a few dangerous chances going forward but never seeming able to connect right on a final ball to create a goal.
The second half saw Barcelona come out looking much better and more dangerous, showing their classic dominating possession game and putting Juventus on their back foot in the early stretches of the half. That momentum only got stronger when Lionel Messi took the pitch in the 56th minute and started to make Barca's attacking thrusts look almost routine in nature, with Messi and a previously isolated Luis Suarez linking up frequently to tie Juventus' defense in knots.
But Barcelona could never quite find the right combination of passes they they needed to find a goal, even though they dominated the vast majority of the second half. Juventus would manage to create a few scoring chances themselves, but ultimately despite a fairly entertaining — if foul-filled — second half, the game ended without a single goal scored.
That result does secure Barcelona a spot in the Champions League knockout rounds, though, and it will all but guarantee Juventus a spot there as well. With Sporting Lisbon beating Olympiacos in the group's other match, Juventus have only a one-point lead on the Portuguese side, so they will need to beat Olympiacos as well to make sure. Sporting are out of the Champions League no matter what happens between them and Barcelona in the final match of the group stage.
Juventus: Gianluigi Buffon; Andrea Barzagli, Mehdi Benatia, Daniele Rugani, Alex Sandro; Sami Khedira, Miralem Pjanic (Rodrigo Betancur 66'); Juan Cuadrado (Claudio Marchisio 71'), Paulo Dybala, Douglas Costa (Blaise Matuidi 85'); Gonzalo Higuain
Goals: None
Barcelona: Marc-Andre Ter Stegen; Nelson Semedo, Gerard Pique, Samuel Umtiti, Lucas Digne; Ivan Rakitic, Sergio Busquets, Paulinho; Gerard Deulofeu (Lionel Messi 56′), Luis Suarez, Andres Iniesta (Jordi Alba 82')
Goals: None
Three things we learned
Barcelona are much worse without Lionel Messi
Understandably, Barcelona elected to leave Messi on the bench to start this match, feeling that there was little reason to risk injury to him in a match that is mostly meaningless for the Catalans right now. But for most of the 55 minutes spent without him, they looked light on ideas and heavy on aimlessness, with Barcelona looking scattered and uncertain for most of the first half.
Part of that came from the curious decision to play Paulinho — a midfielder whose playmaking abilities are not awful, but are decidedly not among his best attributes — as the No. 10 and focal point of the passing game. That didn't work out well, but given Barcelona's injuries and the decision to rest Messi, it was perhaps understandable, especially with his physicality matching up with Juventus' tough midfield.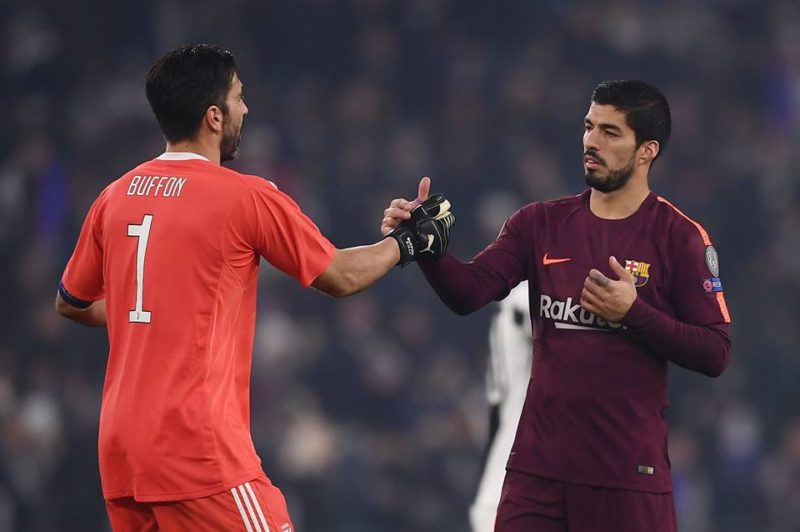 But even with their bright start to the second half, it wasn't until Messi stepped onto the pitch that Barcelona looked truly dangerous. Suarez stopped being isolated, because Juventus couldn't just focus on marking him out any more. Andres Iniesta had more room on the opposite wing to work with. And of course, Messi took over playmaking duties, leaving Paulinho to play more to his supporting strengths, and connecting much better with Ivan Rakitic.
It was a night-and-day difference — and Barcelona need to figure out how to avoid it being such a difference in the future when Messi needs a rest, because they can't afford such a stark loss of team quality without him.
Juventus look like a shell of what they were
It's been a rough season for Juventus, who seem to have lost the once near-invincible sheen around them. Not only have they not really looked at their best in the Champions League this season, they haven't even shown their trademark dominance in Serie A either, sitting in third place and four points behind first-place Napoli.
Quite frankly, they look a step slower in almost every phase. They don't attack as vigorously, they don't close down as relentlessly, they don't track back as doggedly. They're getting older as a team, and even efforts to inject newer, younger blood like Douglas Costa and Daniele Rugani is being overshadowed by how much the likes of Andrea Barzagli, Claudio Marchisio, Sami Khedira, and others have lost to the simple inevitability of age. They've lost their energy, and with it they look deeply vulnerable.
Juventus and Max Allegri need to figure out how to get that energy back, because without it they're not going to be anywhere near the kind of force they've been for the last six years.
Where was Mario Mandzukic?
This match was primed for a Mario Mandzukic appearance from the start. Starting on the bench, Juventus looked like they would be able to turn to Mandzukic in the second half to help push for a much-needed late goal. In fact, the match played out fairly well to set that up, with a scoreless draw well into the period in the second half when you'd expect a physical striker like the big Croatian to come on.
But when Allegri sent in his third substitute, Mandzukic stayed on the bench.
Why? When Juventus needed that extra bit of strength and athleticism that Mandzukic offers, Allegri instead brought in an inconsistent midfield presence in Rodrigo Betancur for the playmaking presence of Miralem Pjanic. Then when Juan Cuadrado wore down and needed to be replaced in attack, Allegri put on the aging legs of Marchisio to better secure his midfield. Then when Douglas Costa wore down, Allegri decided to again better secure his midfield with Blaise Matuidi.
Allegri's substitutions got more and more defensive as the game went on, despite the fact that the game was begging for the presence of a player like Mandzukic. Yes, Barcelona had the better of Juventus in possession, but Juventus were still creating chances, they just had no one to convert them, especially late in the match after Costa came off. Leaving Mandzukic on the bench through all that was an absolutely mystifying decision, and one Allegri should really re-consider in the future.
Source: Conor Dowley|| SB Nation