Having been forced to withdraw from a fight that could have paid him in excess of $50 million and pulled from the WBC rankings for not entering its "Clean Boxer" program, Canelo Alvarez on Tuesday announced on Twitter that he has enrolled in anti-doping testing with VADA.
Alvarez, who failed two tests for the banned substance, Clenbuterol, on Feb. 17 and Feb. 21, was suspended for six months by the Nevada Athletic Commission and forced to withdraw from a lucrative May 5 rematch with Gennady Golovkin.
Golovkin has been highly critical of Alvarez for failing to agree to be tested sooner and questioned why he hadn't already enrolled in an anti-doping program when his promoter, Oscar De La Hoya, told TMZ on April 25 that Alvarez would be tested daily from that date until the fight.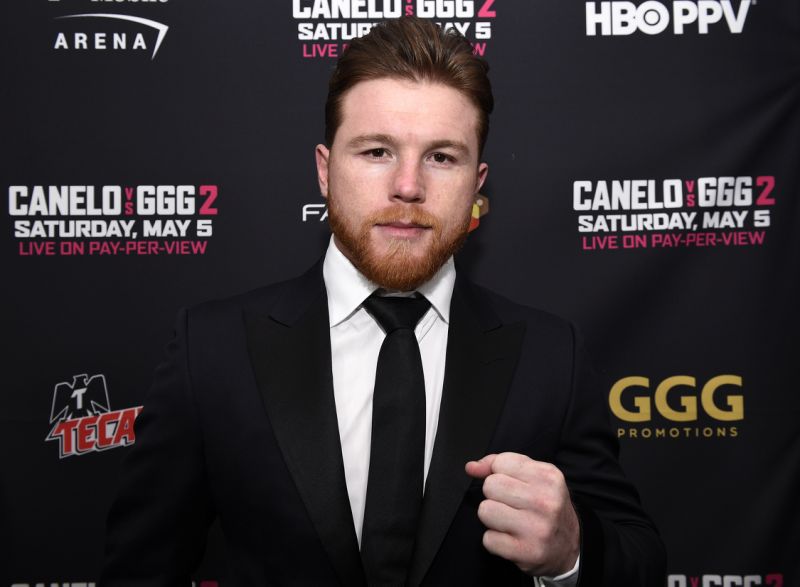 Golovkin promoter Tom Loeffler was pleased to hear the news. Loeffler said he has had talks with Golden Boy president Eric Gomez about putting the Golovkin-Alvarez rematch back together for Sept. 15 since Golovkin's knockout win over Vanes Martirosyan on May 5.
"I think it's the right thing to do, especially for someone who has been proclaiming his innocence," Loeffler said. "Gennady has been clear that he would have no problem continuing to be tested through the fight in September, and he expected the same from Canelo, so this is a step in the right direction.
"It would have been a requirement [to make the fight], but they never balked at doing it. It was a matter of when it would start. When he said he'd start testing when the contract was signed, that raised a few flags, but really, if he's being tested now, there are no issues. This was a good step."
Source: Kevin Iole|| Combat Columnist
Follow us on twitter @sports24gh|| Facebook – sports24gh|| Instagram – sports24gh
Email: sports24ghana@gmail.com|| info@sports24ghana.com
www.sports24ghana.com