The Buenos Aires 2018 Organising Committee (BAYOGOC) has outlined, at the final meeting with the International Olympic Committee (IOC)'s Coordination Commission, how its vision of bringing sport to the young people of Argentina has come to fruition and that preparations are on track with just over four months to go to the 3rd Summer Youth Olympic Games (YOG) this October.
Using the Youth Olympic Games as a catalyst, BAYOGOC has implemented a very ambitious youth engagement programme by organising over 1,300 sporting and cultural events and initiatives in schools and community sports clubs over the last four years. One million young people will have actively participated in YOG-themed activities, from sport initiation and inspirational talks with Olympians to sport-themed cultural projects – all implemented by a dedicated young team. In addition to this, 210,000 school children will experience Games-time YOG schools programmes; and the free access to all four parks aims to allow local youth, families and sport fans to enjoy young elite sports competition and festival atmosphere.
Early May, Youth Olympic Village (YOV) completion was celebrated with a handover ceremony at which local communities were invited. The YOV will become affordable housing in legacy mode. Guests were invited to try out the various sports that will appear at the Games, along with Olympic champions such as Luis Scola and Paula Pareto, both strong YOG ambassadors.
BAYOGOC outlined to the Coordination Commission the volunteer plans that will be in place which will mobilise 8,300 volunteers to support the Games-time efforts. Interest in the programme was extremely high, with 36,000 registering interest from more than 130 countries.
During the IOC visit, the Coordination Commission members visited the YOV and all 4 parks, including nearby Youth Olympic Park under construction, where 50 per cent of the athletes will compete. They were the first to meet #Pandi, the official mascot, which was unveiled this week and represents the jaguar, a native wildcat of Argentina. With a strong digital profile, it aims to inspire youths to embrace sport as a tool to make the world a better place, while also raising awareness about the species' risk of extinction.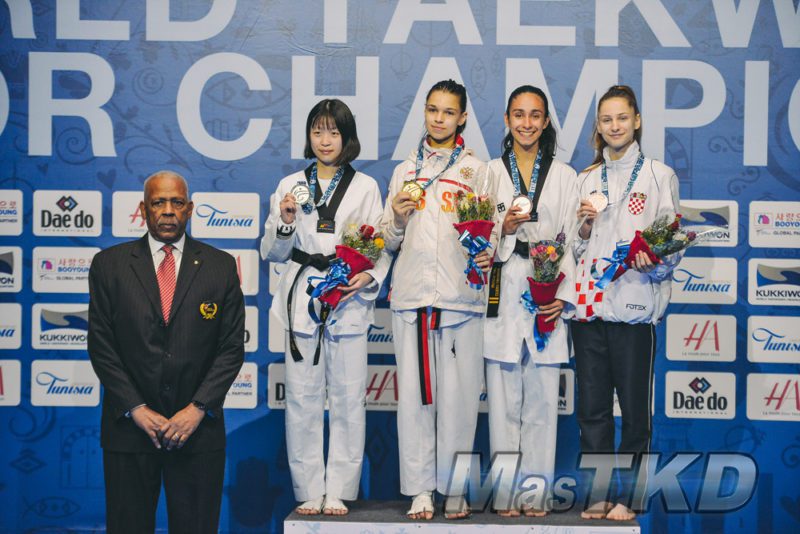 The local organisers outlined an extensive programme of events to build awareness of the YOG in the final lead-up to the Games. Next month (23 June) will see an Olympic Day festival held in the Green Park, which will showcase some of the Games-time action. In July, the Youth Olympic Flame will be lit in Athens, Greece, before taking on a two-month tour throughout Argentina.
IOC Coordination Commission Chair Li Lingwei said: "Buenos Aires 2018 always set out to bring sport to the people and they have already succeeded in this mission with their ambitious engagement programme to get young people active. During Games time, it will truly be a celebration of sport across the whole city. We are really impressed with the progress made and the implementation of an exciting vision mixing sport, music, food and entertainment in an urban setting."
Gerardo Werthein, BAYOGOC President, said: "We have shown hundreds of thousands of children how practising sports can improve their lives and how the Olympic values apply in their everyday lives. We have planted the seed of Olympism in the schools of Buenos Aires.
"Additionally, Buenos Aires 2018 will be the Youth Olympic Games for the digital era. We will engage the youth of the world through a digital platform, which will allow a level of interaction never seen before. We will bring the Youth Olympic voice to all corners of the globe," he added.
For fans around the world, the Buenos Aires 2018 team are working on the most immersive Games-time platform, set to launch in July, for users to personalise their Games-time experience to catch all the action according to their interests. The Olympic Channel will also broadcast for the first time 24/7 YOG content, including live action, highlights and additional features.
Building on all the above programmes and initiatives, Buenos Aires 2018 promises to leave an outstanding legacy across sport (newly built and refurbished facilities, sport equipment, national high performance sports centre, detection programme, etc.), human, social and urban fields, demonstrating how the Youth Olympic Games can be been used as a catalyst in a more global perspective and vision for the future of the host city.
The YOG Buenos Aires 2018 takes place from 6 to 18 October 2018.
Source: Sammy Heywood Okine
www.sports24ghana.com