By James K. Attaglo Wilson| info@sports24ghana.com
The journeying Queen's Baton Relay [QBR] was welcomed at the British Virgin Islands – "Nature's little secrets" with aesthetic scenery.
Classed as the British Overseas Territories citizens, the British Virgin Islands [BVI], simply known as the Virgin Islands is located in the Caribbean to the east of Puerto Rico.
The Island consists of Tortola, Virgin Gorda, Anegada, and Jost Van Dyke together with other fifty smaller Islands and Cays.
Explaining the significance of the Queen's Baton Relay, Mr. Ephraim Penn [President of the British Virgin Islands Olympic Committee] said: "It's very important for us to be seen as part of the Commonwealth movement; it is a privilege and something we look forward to every four years.
"The fun of it, look at all these kids, they are outside, they are moving and they are active. It is a sport for all concepts to get people active and one vehicle to bring attention to things like obesity."
The Queen's Baton Relay is a sporting event that involves every Commonwealth nation, where participants run or walk for some distance before handing the Baton off to another, so that it traverses the entire country before it leaves for another destination.
The pictures below give credence to the festivities that took place in the Virgin Islands when the Queen's Baton Relay journeyed through the Islands of Tortola, Virgin Gorda, and the rest.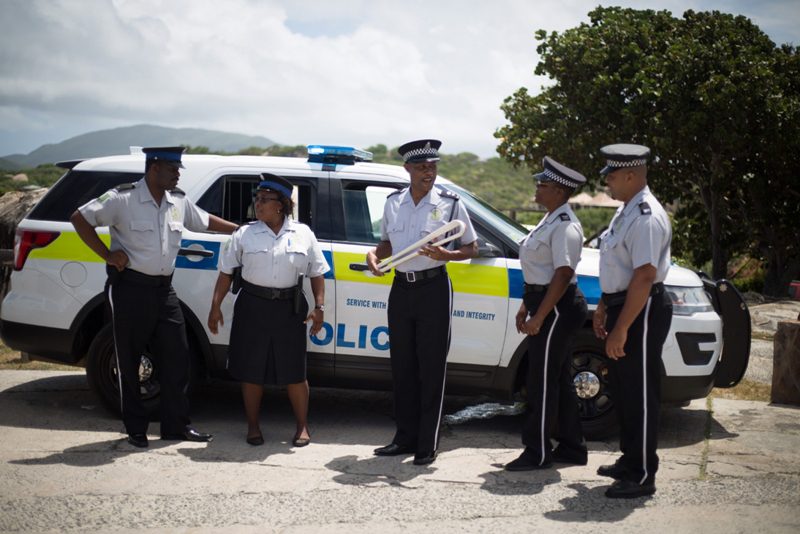 www.sports24ghana.com