Coach Ato Boldon was a proud man last Friday night after watching Briana Williams take on the best of Jamaica's senior female sprinters at the island's national championships at the National Stadium in Kingston.
Up against 2016 double Olympic champion Elaine Thompson, two-time Olympic champion Shelly-Ann Fraser-Pryce, and Olympic 400m bronze medalist Shericka Jackson as well as NCAA Division 1 100m finalist Jonielle Smith, 16-year-old Williams, finished fifth in 11.21s.
In doing so, she more than held her own against Jamaica's biggest guns and came out smelling like roses as she prepares for the IAAF World Under 20 Championships in Tampere, Finland next month.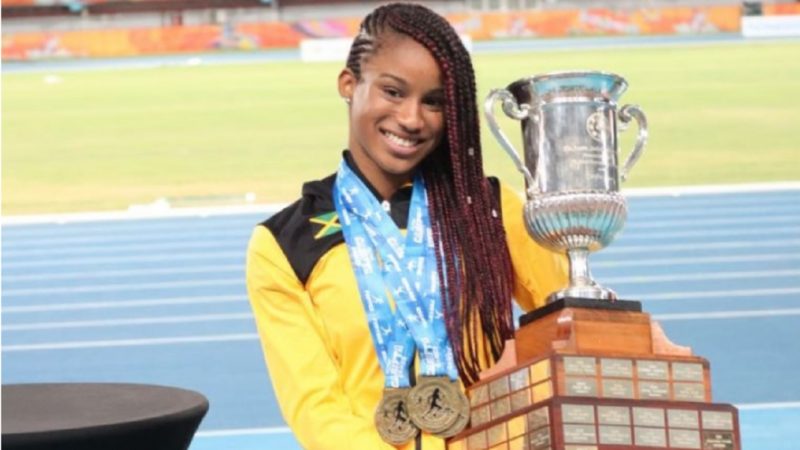 "You never think as a coach you'll be happy with any fifth place but you can't imagine how many Jamaican coaches and friends reached out to me to decry this move," he revealed.
"It was the right move. Given the wind, it's equal to her 11.13 in March, and she's healthy happy and growing in confidence with every race.
"I explained to her she lost to a college senior, the Olympic bronze medalist at 400 and the last two Olympic 100m champions, so she understands the significance of what she's done and how she continues to show immense poise under circumstances that would rattle most athletes her age."
Williams was down to run the 200m but Boldon eventually decided to withdraw her as a precautionary measure.
Source: Leighton Levy
www.sports24ghana.com