It's not Usain Bolt's fault, but his perfect record of nine gold medals in nine Olympic events is officially over.
Bolt won three gold medals, in the 100-meter and 200-meter individual events, and as a member of the Jamaican relay 4x100m team, at three different Olympics, in 2008, 2012 and 2016.
But In 2016, the International Olympic Committee retested athlete samples from the 2008 Olympics, and found Bolt's relay teammate, Nesta Carter, tested positive for the stimulant methylhexaneamine.
As a result, the IOC stripped that gold medal from the Jamaican team, and Bolt.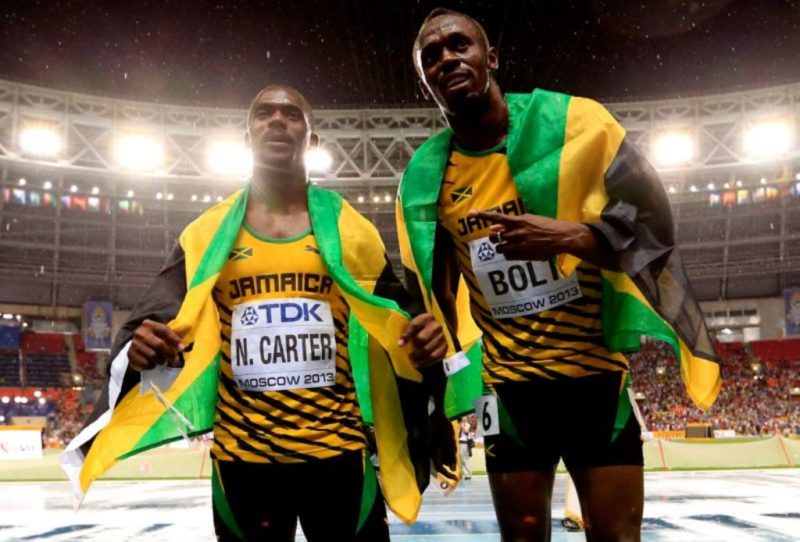 Thursday, the Court of Arbitration for Sport [CAS] denied Carter's appeal of the IOC's decision. According to the Associated Press, the CAS determined it "could not accept any of the arguments raised by Nesta Carter contending the test results should be ignored or the [International Olympic Committee panel] decision [to strip the medals] should otherwise be overturned for certain alleged failures."
This official ruling does absolutely nothing to tarnish Bolt's legacy as one of the greatest Olympians in history. He remains the only runner to win the 100m and 200m events at three consecutive Olympics.
He still holds the 100-meter [9.58 seconds] and 200-meter [19.19 seconds] world records, set in 2009.
Source: Arthur Weinstein|| Sporting News
www.sports24ghana.com