As Iceland became the smallest nation ever to book their place at the World Cup this week, Prime Minister Bjarni Benediktsson has said that he's going to be in Russia to offer his support to the team.
Benediktsson told Stan Collymore just a day after Iceland claimed a 2-0 victory over Kosovo, thanks to goals from Gylfi Sigurdsson and Johann Berg Gudmundsson, ensuring qualification for the FIFA 2018 World Cup in Russia.
Despite being a nation of just 335,000, Iceland produces enough high-quality players to compete with the top national teams. Their surprising run at last year's UEFA European Championships in France, along with the remarkable support of their fans, became one of the most memorable things at the tournament.
The team reached the quarter-finals, sensationally beating England 2-1 at the Round of 16 stage, before finally falling to the hosts. The Icelandic fans' 'Viking clap' chant became famous all over the world, with a number of sports teams taking up the idea, including some of the teams at Euro 2016.
Talking to RT's Stan Collymore, who this month launches 'The Stan Collymore Show', PM Benediktsson spoke more about country's football program and the impact it has had on the results of the national team and social life in the country.
Bjarni Benediktsson: I'm just simply extremely proud. On behalf of the players and on behalf of all Icelanders who have been following them very closely for a long time now. Proud, this is the way I feel. If you really work hard, you can achieve amazing things. And that is for me the most valuable thing.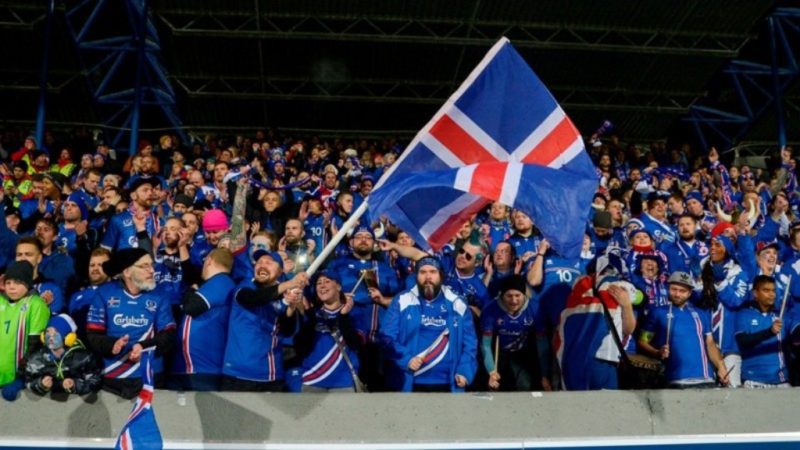 SC: Investments in pitches, astroturf pitches, coaches, pitches at schools… it's now bearing fruit. This is not a miracle, this is something that happened a decade or so ago and it's now starting to produce. It's not just about professional football, it's about people that are enjoying the sport. And Iceland is a huge sports center now.
BB: Yes, artificial turf is what we are introducing now and it's been happening of over a long period. What clubs are doing for the kids – straight out of school they go to clubs and they can use the facilities. And what is happening in the social life is also reflected by their participation in different sports. When I was growing up, there were one or two girls that were practicing football. Now my girl is 13, she is in a club where there are 40-50 at her age only in my small town. I believe you will not find anywhere in the world the same density of indoor football pitches and outdoor artificial grass as you will find in Iceland.
SC: I saw your tweet "to Russia with love." Are you going to go? There're going to be lots of heads of state there, prime ministers, presidents. Will you join them in Moscow or Sochi or St. Petersburg?
BB: Yes, I will be doing the Huh! Yes, I will be going.
Source: RT