By James K. Attaglo Wilson
Despite handing Briamah Kamoko his first ever defeat in his boxing career, Bastie Samir is of the view that Bukom Banku is still a great boxer worth noticing.
The former captain of the Black Bombers – Bastie Samir defied all odds to give the waxing lyricist [Bukom Banku] a seventh round knockout at the Trust Boxing Emporium in Accra [Ghana] on Saturday, October 21, 2017.
"I know Bukom Banku is a strong boxer, a great fighter, but I know I am stronger and better than him," the former sparring partner of Floyd Mayweather Jr said in a post match interview.
Bastie Samir has also given Bukom Banku the opportunity for a rematch if he so desire: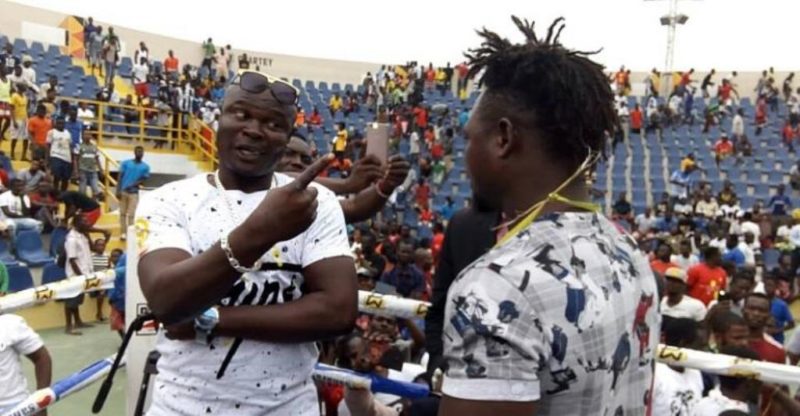 "No problem, I am good, I am always ready, so if he wants a rematch I'll give it to him."
Both boxers earned a purse of GHC50,000.00 each. The 'Make or Break' non title cruiserweight fight between Briamah 'Bukom Banku' Kamoko and Bastie 'The Beast' Samir was patronized by millions of boxing enthusiasts across Africa.
Follow us on twitter @sports24gh| Facebook – sports24gh
Email: sports24ghana@gmail.com| info@sports24ghana.com
www.sports24ghana.com