By El-Amisty Nobo|| Follow Amisty on twitter @ElAmistyNobo
The Bukom Boxing Arena, otherwise known as the Trust Boxing Emporium in Accra [Ghana] brimmed with splendor and majestic grandeur on Saturday, July 21 as Azumah Nelson climaxed his 60th birthday anniversary with a boxing showdown.
Beyond the thrills and chills of the various bout held in the honour of the boxing professor, Azumah Nelson was also presented with a customized belt and jacket by the WBC having written his name in gold in the history of the sport – boxing.
Azumah Nelson, arguably Ghana's greatest boxer of All-time who believes that God brought him into this world to serve people, especially the needy is undoubtedly one of the most cherished and loved athletes Ghana has ever seen.
Azumah's thudding jabs and powerful overhands earned him the moniker during his hey days.
Below are the pictorial evidence of the Azumah Nelson @60 fight night: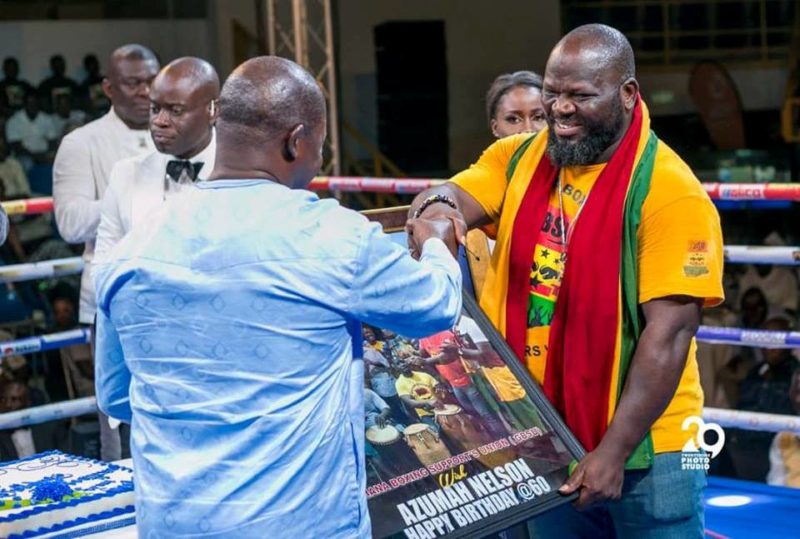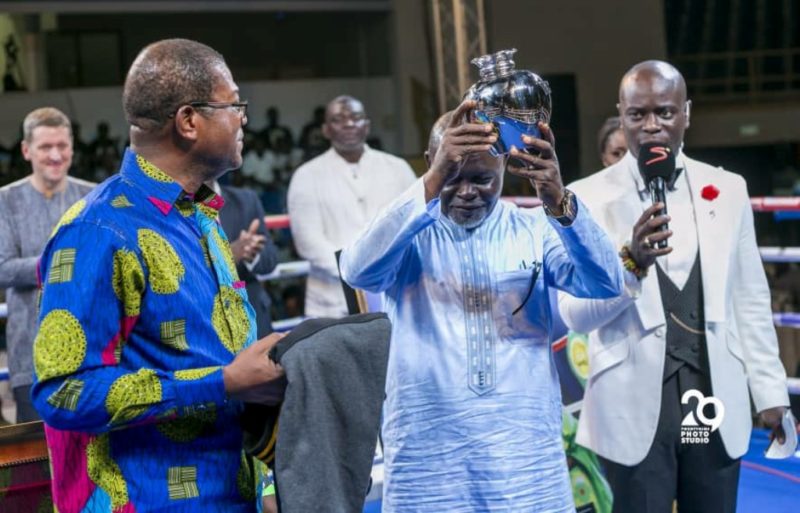 Photo Credit: 29PhotoStudio
www.sports24ghana.com