The chair umpire who gave Nick Kyrgios a pep talk at the U.S. Open has been suspended by the ATP Tour for two weeks without pay.
Mohamed Lahyani, one of seven full-time chair umpires on the men's tour, had come down from the umpire's chair during Kyrgios' second-round match against France's Pierre-Hugues Herbert.
Kyrgios had been trailing the Frenchman a set and a break when Lahyani had a conversation with the world No. 30.
"I want to help you," Lahyani said to Kyrgios. "This isn't you. I know that. I've seen your matches; you're great for the sport."
Kyrgios would come back to win the match in four sets before losing to Roger Federer in the next round. After the match, Herbert issued a statement complaining about Lahyani's actions.
"I think this was not his job," Herbert said. "I don't think he's a coach; he's an umpire and he should stay on his chair for that."
Herbert also criticized the USTA for their statement claiming that "Lahyani was simply checking on Kyrgios' condition and offering him help in terms of seeing the trainer or a doctor if he was feeling unwell."
The U.S. Open organizers decided not to suspend Lahyani from working the tournament, but later released another statement that said his conduct "went beyond protocol" and that he had been "advised to adhere to proper protocols in all matches that he officiates moving forward."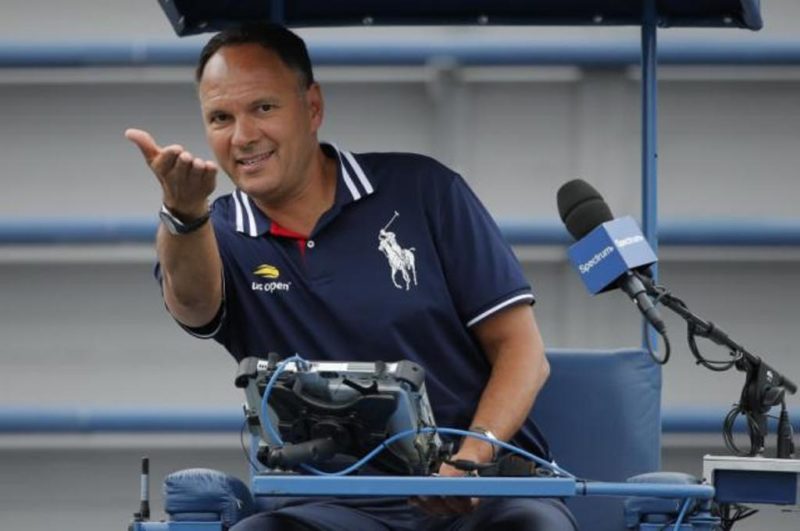 Kyrgios denied that Lahyani coached or had any effect on his comeback.
"It's ridiculous," said Kyrgios. "He wasn't coaching me at all. I don't have a coach. I haven't had a coach for, like, years. Of course he wasn't coaching me. What are you talking about?"
Regardless, Lahyani did not work any more "high-profile" singles matches during the tournament according to the New York Times.
After the tournament, the ATP Tour levied a harsher punishment on the Swedish umpire.
He will be suspended for two weeks and will not officiate the China Open in Beijing and the Shanghai Masters despite being scheduled to initially.
Lahyani is expected to return to the court for the Stockholm event in mid-October.
"Mohamed [Layhani] is a world-class and highly respected official, however his actions during the match crossed a line that compromised his own impartiality as a chair umpire," said Gayle David Bradshaw, the ATP's executive vice president for rules and competition, in a statement to the New York Times. "Although well-intended, his actions were regrettable and cannot go without disciplinary action on our own Tour."
Source: TuAnh Dam
www.sports24ghana.com