An Afghan wheelchair basketball team consisting almost entirely of landmine victim amputees have set their sights on one day competing in international competitions.
The 54-strong team showed off their ball skills in Jalalabad on Monday and one day hope to showcase their talents on a larger stage, despite the instability in their war-ravaged nation.
"We have 54 players in these teams. [Of] these 54 players, the majority of [them] are amputees, double-amputees and they have lost both their legs in landmine explosions," the team's manager said.
The men get together three days a week to play and practice, and hope their skills will take them from the courts of Afghanistan to competitions around the world.
Although the majority of the team are amputees that have been victims of landmine explosions, one player explained that although 20 team members "lost legs in armed clashes and mine explosions," other players "were born with disabilities."
In a twist of irony, the ongoing conflict in Afghanistan that indirectly caused the team's creation poses the biggest threat to their development.
"There are a lot of talents, but unfortunately there is war and insecurities in Afghanistan. [This situation] prevents us to express our talents and capabilities in international games," one of the players said.
"Every Afghan with disability has the capacity to develop, but due to war and insecurities, we can't find a way to [reach] international leagues."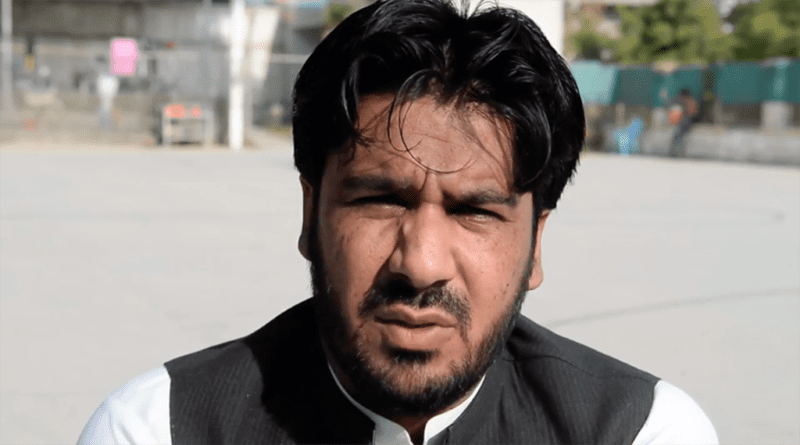 But the players remain positive about their prospects. One team member, speaking in his native Pashto, told of the hope basketball brought him after losing both legs while at work.
"I stepped on [a] mine while I was working in an agricultural field. I lost both legs. Then I joined a basketball team of persons with disabilities. I hope to play against other foreign teams and win the games," he said.
Another spoke of his wish that one day the team will compete internationally, allowing him to meet his hero – NBA Hall of Famer and former Los Angeles Lakers star Kobe Bryant.
"It is our hope to play in international tournaments especially in the American NBA league," he said.
"My favorite player in NBA [National Basketball Association] is Bryant, who was a champion in 2008. It is my wish to meet him at the international games; Bryant is my favorite player," he added.
Source: RT