I have a hunch that Ghana's AFCON Group F double-header against the Leone Stars of Sierra Leone can be quite daunting.
This is not about pressing a panic button or causing fear and panic but to wake up the Black Stars and the entire nation to approach the two games with all the seriousness they deserve.
The reason is that the outcome of this back-to-back assignment is so crucial that it can either boost Ghana's AFCON 2019 qualifying chances or throw it out of gear. This is especially so due to the manner of opposition on hand.
Sierra Leone, as Ghana's bogey side, has always been tough when it comes to AFCON?and World Cup qualifiers. It is only in friendlies that the Black Stars usually have their way.
Per the records, the Leone Stars have won three as against Black Stars' two in competitive games, with three draws from 1987 to date. One defeat the older generation would want to forget in a hurry is what has become known as the Black Monday in Ghana Football. It was a similar AFCON qualifier slated for the Accra Stadium on March 3, 1987.
The most painful aspect of that drama was that the Sierra Leoneans, who wanted to boycott the match due to lack of funds, were flown in at the expense of the Ghanaian taxpayer only to surprise the Stars with a harrowing 1-2 defeat in front of the shell-shocked home fans. Since then, no government or FA has ever dreamt of repeating that weird mistake in this country.
We, therefore, need a united front to confront our West African neighbours and possibly exorcise that ghost that has been haunting the senior national team up to now. Seriously, I think this is not the appropriate time to debate why certain players were invited or not. It is time to fight a common enemy for which reason all hands must be on deck!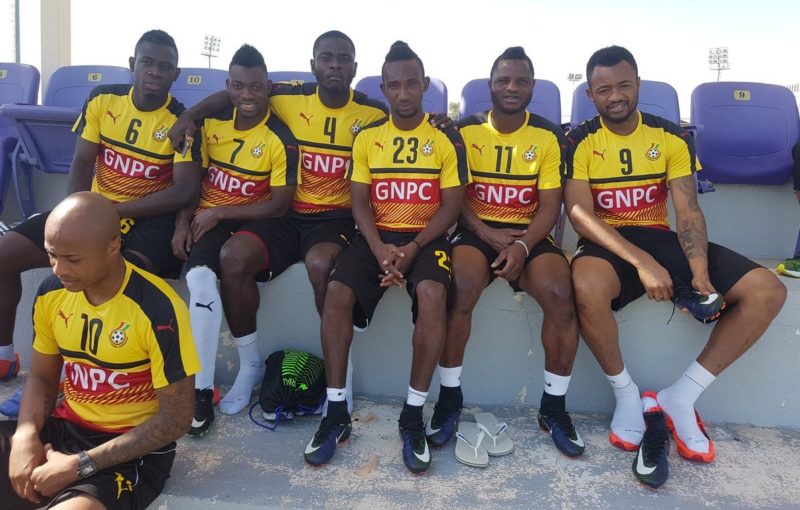 In any case, an old lion is still a lion and can be fierce or deadly on any day. That is why Kwasi Appiah should rather be applauded for recalling his trusted general and goal poacher, Asamoah Gyan, for these two destiny-defining duels after young strikers such as Abdul Majeed Waris and Raphael Dwamena and the rest failed the nation in the last outing against Kenya in Naivasha last month.
It will be recalled that a section of Ghanaians, out of pain and disappointment, called for the return of Gyan, Africa's all-time top scorer at the FIFA World Cup after that painful defeat on grounds that 'Baby Jet' could still perform better, either half-fit or dormant, than those who featured in his absence. Now that he is back in the team, the onus lies on Gyan to prove his critics wrong.
What Ghanaians need now, more than anything else, are the maximum points in the first leg on Thursday, as well as the return leg in Freetown next Monday to qualify ahead of time.
Coach Kwasi Appiah needs nothing less than four points from the two games to ensure a comfortable lead before the last qualifying game against Kenya in Kumasi on March 22, 2019. Prior to that, the Stars will have to ride their luck against Ethiopia, whom they walloped 5-0 in Kumasi, in the penultimate qualifier in Addis Ababa on November 18 this year.
Interestingly, both Ghana and Sierra Leone have some things in common. The two teams are handled by former internationals – Kwasi Appiah for Ghana and John Keister for Sierra Leone. Again, the two local coaches have foreign-based dominated squads, making the two encounters quite tricky.
That notwithstanding, I expect the current generation of the Black Stars to draw inspiration from Ghana's 5-0 victory over their opponents in a World Cup qualifier in Accra on July 8, 2000 and shine again this time around to make Ghanaians happy.
I wish Coach Kwasi Appiah and his men well in this cliffhanger, hoping the well-balanced squad will brave the odds with a positive attitude.
Source: graphic.com.gh
www.sports24ghana.com