The boxing judge who caused uproar by scoring the Gennady Golovkin versus Saul Alvarez middleweight world title fight on Saturday 118-110 to Alvarez has been stood down from judging major fights.
The Nevada State Athletic Commission [NSAC] confirmed Monday that Adelaide Byrd will not adjudicate major fights in the near future after causing outrage by scoring the fight widely to 'Canelo' Alvarez in what many saw as a close victory for Kazakh champion Golovkin.
NSAC executive director Bob Bennett defended his officials after the bout at T-Mobile Arena, Las Vegas, but said Byrd will be asked to take "a small break" from major fights in its aftermath.
"I'm not going to put her right back in. She'll still be in the business, but she needs to catch her breath," Bennett said.
Byrd, who's been known to score fights controversially in the past, awarded just two rounds in the whole fight to Golovkin, while scores of 114-114 from Don Trella and 115-113 [Golovkin] from Dave Moretti meant the fight outcome was a split draw.
Trella's scorecard also caused controversy as, when scrutinized, it turned out that he had scored the seventh for Canelo, a round almost all observers thought had been won comprehensively by Golovkin.
A decision meant that champion Golovkin officially defended his WBA super, WBC, IBF, IBO and middleweight titles, but the draw represented the only blemish in his 38 professional fights.
Had Trella given Round Seven to 'Triple G', victory would have been given to the champion on a majority decision. However, it was Byrd's scoring that caused the most consternation among fans.
Twitter users have already had their go at admonishing the judge.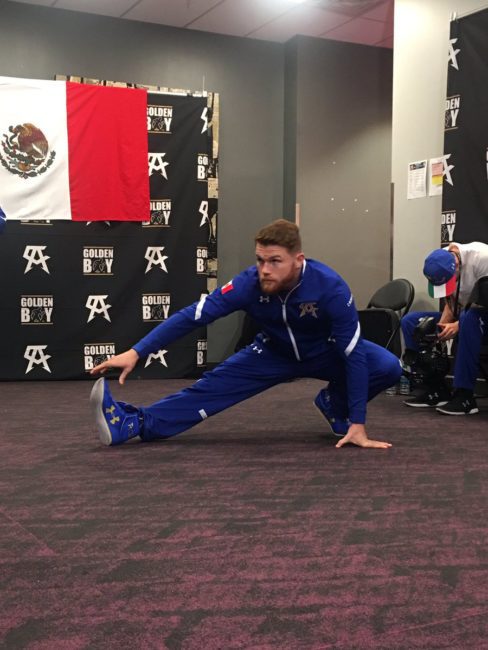 Golovkin and his trainer Abel Sanchez also expressed their mutual disgust at the scoring in the immediate post-fight press conference.
"This is terrible for sport, for boxing," Golovkin said.
"You know, I'm a champion. This is biggest fight for boxing. If these judges, you know, like today — this is terrible. Unbelievable. Unbelievable."
"I think she turned in her scorecard before the fight started," Sanchez added.
"I had suspicions when they gave us the list of judges. I think she needs to go back to school and learn how to judge a fight."
A rematch between the two has already been mooted to take place next year on the Mexican holiday Cinco de Mayo.
However, the two fighters may explore other options. Golovkin may opt to pursue a fight with British fighter Billy Joe Saunders, who fought the same night.
Saunders defended his WBO middleweight title – the only belt not currently in Golovkin's grasp – against American former 'GGG' foe Willie Monroe Jr.
Source: RT