Adam Gemili says he has grown from feeling like a boy four years ago to a man as he prepares to race at his second Commonwealth Games.
The sprinter claimed his first senior major medals as a 20-year-old at the 2014 Games in Glasgow, securing silver in the 100m and 4x100m. His successes since have included world relay gold in London last summer as well as a fourth place finish over 200m at the Rio Olympics and now Gemili hopes to add another couple of medals to that haul on the Gold Coast.
"It's crazy to think Glasgow, four years ago, I was only 20 – I felt just like a boy. I feel like a man now," says the Blackheath & Bromley athlete, who will again represent England in the 100m and 4x100m in Australia.
"I feel very much one of the older athletes of the team with a lot of experience. The fact that I was able to win two silver medals in Glasgow helped me a lot for confidence and they were my first senior medals."
The 24-year-old opened his season with a 10.51 100m into a strong headwind at the Queensland International Track Classic at the end of last month, finishing runner-up to Jamaica's Commonwealth Games-bound Julian Forte.
"The opener was good considering the wind," reflects Gemili, who also equalled his 60m PB with 6.59 at the Müller Indoor Grand Prix in Glasgow in February.
"I had a really good race, was second to Julian Forte who was a couple of hundredths ahead of me and he is in fantastic shape as well, so off of that I know I am in a good place and I've just got to sharpen up a little bit and get myself ready to go and do battle next week. I feel like I am ready to go and challenge for the medals, if not the gold medal."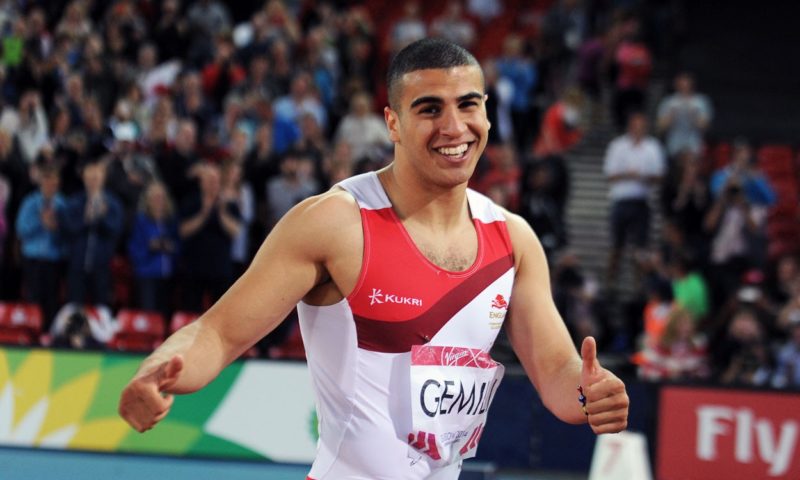 Gold is also the goal in the relay, where world indoor 60m hurdles champion Andrew Pozzi is an interesting addition to the England squad.
"It's funny to include other athletes that potentially wouldn't be involved in the relay set up but it's working well and everyone is helping and gelling," says Gemili, who is also joined on the relay team by Harry Aikines-Aryeetey, Richard Kilty and Zharnel Hughes.
"Unfortunately we've had a few injuries with some of the sprinters so the relay squad has had to adapt but the talent and depth we have in the UK, not just in the sprints but in the likes of the hurdles, is that someone like that can be brought in and start training with us, so it's fantastic.
"We're excited," he adds. "We're expecting to go out there and compete and hopefully bring home a medal. We expect that as a minimum because we believe as a squad we've got the experience and the speed to compete with the best in the world.
"Winning in London last year helped reaffirm that in our minds. We've got great respect for the other teams but we've got our own lane and we're just going to go and run our best and if we do that we believe it should be enough to take the gold."
Source: Jessica Whittington|| AW
www.sports24ghana.com