Activa International Insurance Company Limited, has presented a cheque for GH¢ 30,000 towards the organization of the 43rd Sports Writers Association of Ghana [SWAG] awards night fixed for Friday, May 04 at the Accra International Conference Center [AICC].
At a brief ceremony in Accra on Tuesday, Mr. Solomon Lartey, Managing Director of Activa International Insurance, said the support was the sixth consecutive time the company was supporting SWAG for the annual event.
He said the gesture forms part of their Corporate Social Responsibility activities, aimed at giving back to society.
"Sports has always played a critical role in the unity of our country and especially when political actors, arm up against each other and the media is awash with claims and counter claims.
"We want to use this opportunity to inform our young people that there are more things that unite us than divide us. For the employed youth out there, I throw this challenge to you, insurance offers fantastic opportunities for self-employment.
"Our Agency Development Team is available for people who want to start a self-developed career in insurance," he stated.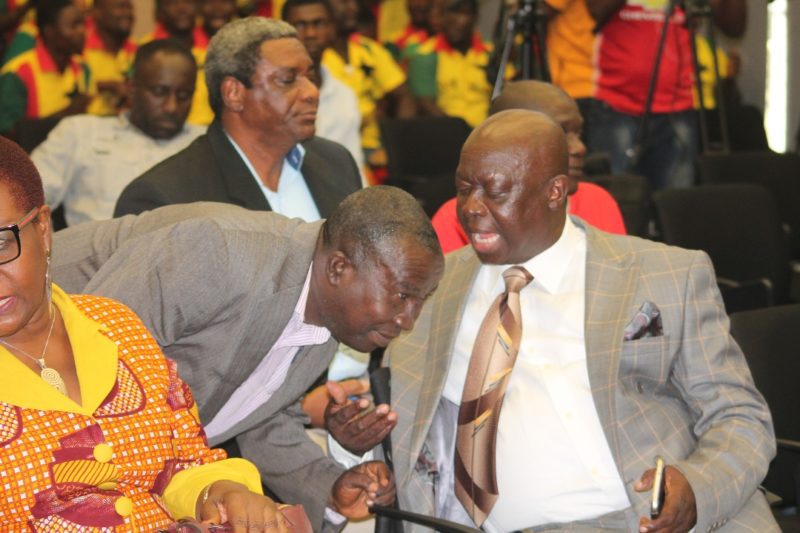 "I wish to draw attention to CSR activities that companies like Activa engage in, which goes a long way to support every aspect of the society.
"In 2017, Activa spent close to 2% percent of its premium income on CSR activities, we supported the Association of Ghana Industries, SWAG Awards, SME Ghana Awards, and we presented medical equipment to the children's block of the Korle Bu Teaching Hospitals among many others."
Mr. Kwabena Yeboah expressed his heartfelt gratitude to Activa International Insurance for supporting their course to honour its sports men for the sixth consecutive time.
He said, "We have gathered here once again for our annual 'ritual' that is between Activa and SWAG.
"The strong nature of the relationship hinges on the fact that Activa remains one of the corporate bodies that share the vision of SWAG and remains historically committed to giving back to the society and in our case through the sponsorship of our sports men and women, we are most grateful to Activa for their continues support," he added.
Source: SWAG
www.sports24ghana.com
Follow us on twitter @sports24gh|| Facebook – sports24gh|| Instagram – sports24gh
www.sports24ghana.com