By James K. Attaglo Wilson [Reporting from Australia]
New Zealander, David Liti has been crowned the 2018 David Dixon Award winner by the Commonwealth Games Federation [CGF].
Liti showed a great sense of sponsorship towards injured silver medallist [Lauititi Lui] of Samoa after winning the gold medal in the men's [228kg clean and jerk] weightlifting competition:
"If there is no you, there is no competition. Thank you for being challenger best suited for me to push myself. No doubt I'll be seeing you soon and we will go head to head again," Liti told Lui after the medal ceremony.
The David Dixon Award, named after the late David Dixon [former Honorary Secretary of the CGF, in honour of his monumental contribution to Commonwealth sport for many years] was introduced at the 2002 Commonwealth Games in Manchester, England as a reward to one athlete who has competed with particular distinction and honour, both in terms of athletic performance and overall contribution to the team.
At the end of the final day of every Commonwealth Games, a pool of athletes are nominated by their Commonwealth Games Association [CGA] and the ultimate winner is selected by a panel comprising the CGF President and the athlete representatives from each of the six Commonwealth regions.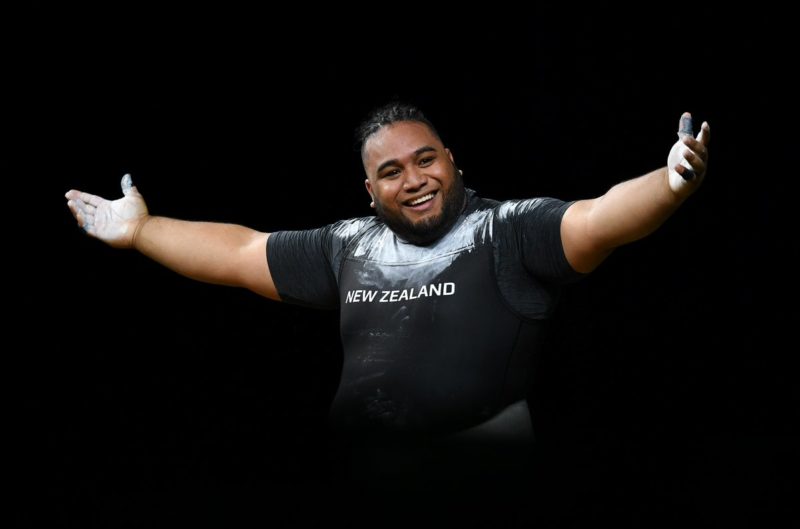 Below are past winners of the David Dixon Award:
Francesca Jones, Wales [Rhythmic Gymnastics] – Glasgow 2014
Trecia Smith, Jamaica [Triple Jump] – New Delhi 2010
Samaresh Jung, India [Shooting] – Melbourne 2006
Natalie Du Toit, South Africa [Swimming] – Manchester 2002.
Follow us on twitter @sports24gh|| Facebook – sports24gh|| Instagram – sports24gh
Email: sports24ghana@gmail.com|| info@sports24ghana.com
www.sports24ghana.com