The Carrara Stadium on the Gold Coast exploded with great lightening effects on Sunday, April 15 as the 2018 Commonwealth Games culminated in Queensland, Australia.
The Commonwealth Games may not get the same level of media attention as the Olympics, but its charm lies deep in history and a shared ideal of equality and all inclusiveness and the Gold Coast 2018 was no different.
In the end, the flag for Birmingham 2022 [next host city] was handed to the Lord Mayor of Birmingham – Anne Underwood by the chairman of Commonwealth Games England, Ian Metcalfe.
Also making an appearance on stage was the fastest man on earth, Usain Bolt, who performed as a Dj alongside the 2018 Commonwealth Games mascot Borobi.
Despite the applauds that greeted the musical performances on the night, the organizers suffered a huge backlash for allowing athletes to leave the scene halfway through the ceremony.
But the chair of the Games – Peter Beattie told Channel 7 on Monday that the decision was made in consideration of "the welfare of athletes," so they would not have "to stand in a field for an hour" waiting to get into the stadium.
He, however, conceded that the former part of the proceedings was excessive.
"The speeches were too many and too long. I was part of that and I acknowledge it. Again, we got that wrong," he tweeted.
Below are pictures of the closing ceremony of the Gold Coast 2018 Commonwealth Games;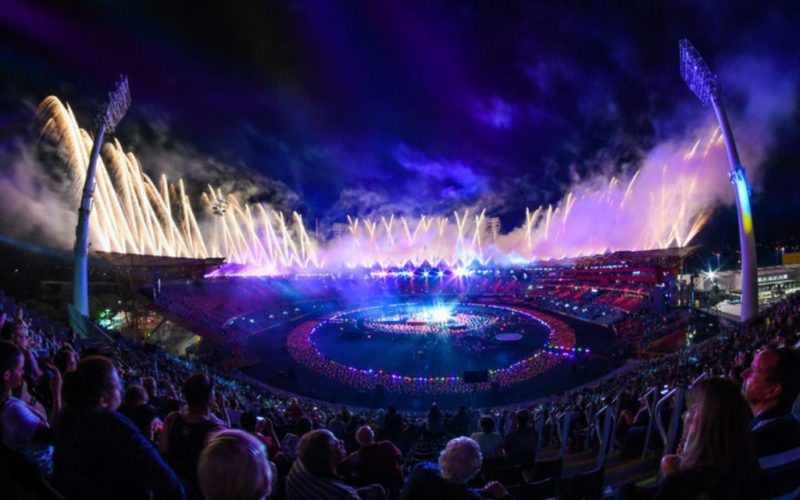 Follow us on twitter @sports24gh|| Facebook – sports24gh|| Instagram – sports24gh
Email: sports24ghana@gmail.com|| info@sports24ghana.com
www.sports24ghana.com