By James K. Attaglo Wilson
President of the Confederation of African Football [CAF], Dr. Ahmad Ahmad has lauded AITEO Group for coming on board to sponsor the 2017 Africa Best Player Awards ceremony to be held in Accra, Ghana on January 04, 2018.
"The last sponsor was GLO, we don't know what happened, but we thank AITEO very much to call and to help us to do it in a very short time," Dr. Ahmed revealed.
"I am delighted to be among you today. I would like to thank the organizing committee for the commitment and quality of work they have delivered so far.
"From what I have seen and heard since my arrival in Accra. The team has put in a lot of effort and has shown a lot of motivation to have things done."
The Malagasy football administrator [Dr. Ahmad Ahmad] expressed how is elated to host his first Awards [As CAF President] and also eulogized Dr. Kwame Nkrumah for his unparalleled legacy on the African continent.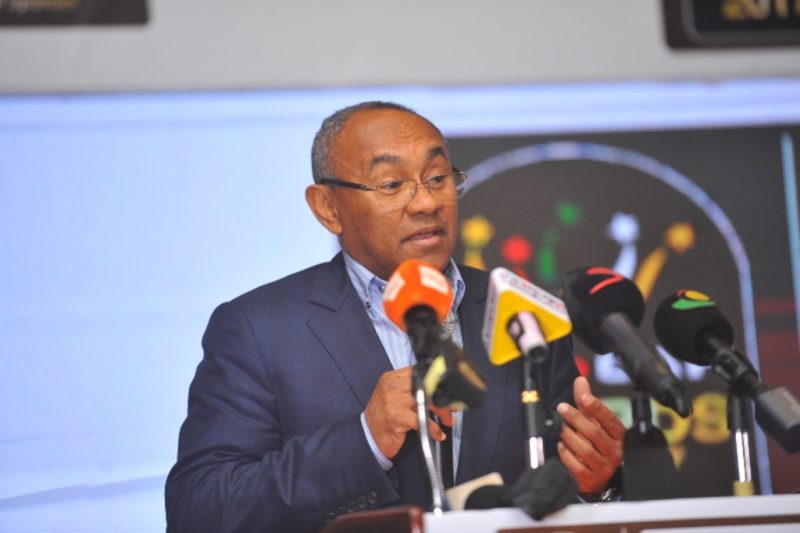 "We start our awards in a very model country [Ghana] in Africa. Very model because, when we talk about an African leader, we never forget about Dr. Kwame Nkrumah."
Dr. Ahmad, however, paid homage to Mr. Kwesi Nyantakyi [President of the Ghana Football Association] for his immense contributions towards the organization of the 2017 Africa Footballer of the Year Awards ceremony.
"I would like to particularly thank Mr. Kwesi Nyantakyi, my colleague, my brother, the President of the GFA, for his effort towards the organization of a successful event."
"I am sure that the Gala night on January 04, 2018 here, in Accra will be a huge success and I believe too that the CAF Awards in 2018 will be hosted in the right time – 2018," Dr. Ahmad adds.
Follow us on twitter @sports24gh|| Facebook – sports24gh|| Instagram – sports24gh
Email: sports24ghana@gmail.com|| info@sports24ghana.com
www.sports24ghana.com